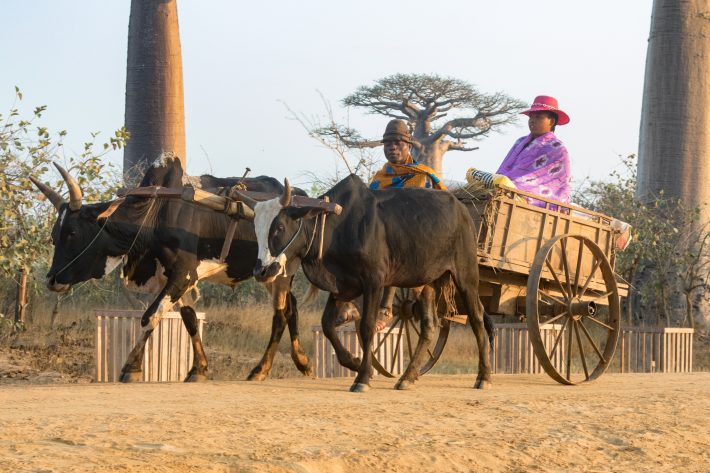 Yes travel is Madagascar does not always enjoy the best in vehicles or roads.  In fact sometimes it seems as if you are stepping back in time and they make it harder, not easier to get around. One fellow traveler on our trip went so far as to say  travel is Madagascar is for those who the travel gods have already punished enough.
Madagascar's capital city of Antananarivo (Tana) suffers from the malady of most large third world cities – overwhelming traffic and smog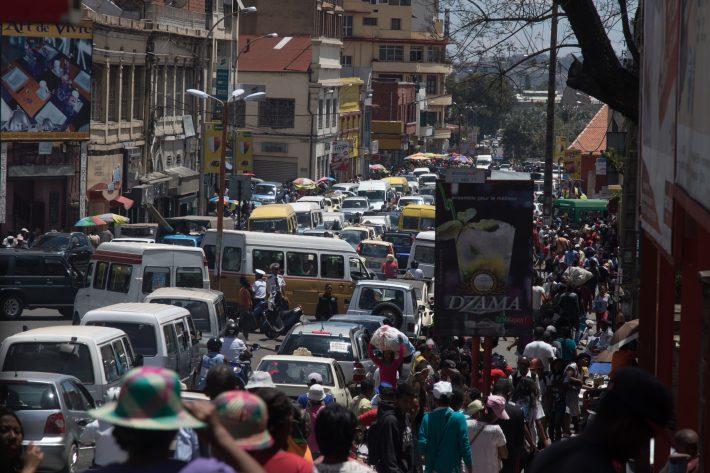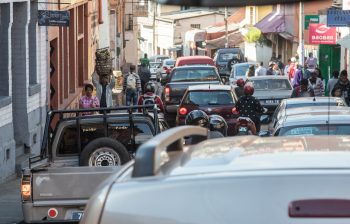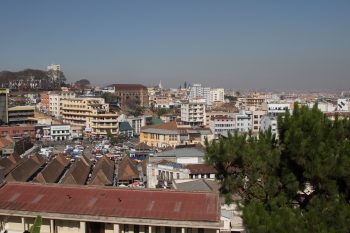 When we left Tana the roads worsened, we had traded potholes for traffic.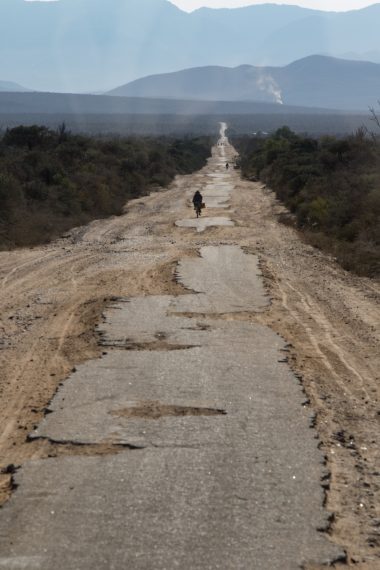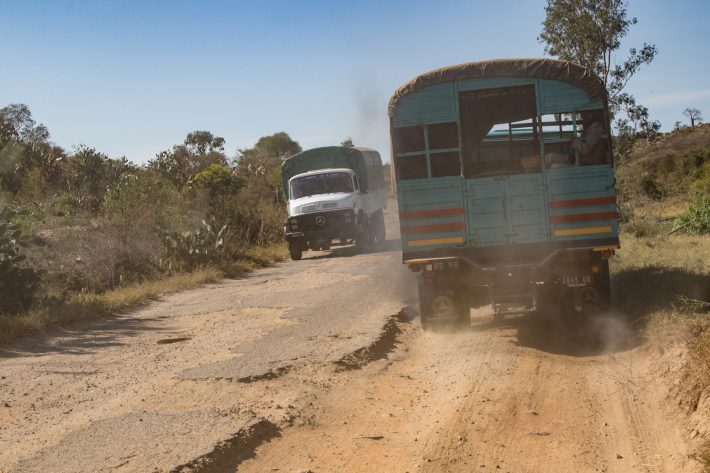 and our average speed may well have declined. The worst was the road to Berenty in southern Madagascar which was built with World Bank money maybe 50 years ago and probably not a dime has been spent on maintenance since. Consequently in many ways it is worse than no pavement at all as for the 50 mile trip we averaged about 12 mile per hour.
Madagascar suffers from a lack of maintenance everywhere. On our boat transfer to the airport on our last day our experience on the water wasn't much different. It took 6 attempts to get the boat's engine started and it never ran smoothly even after mid-trip repairs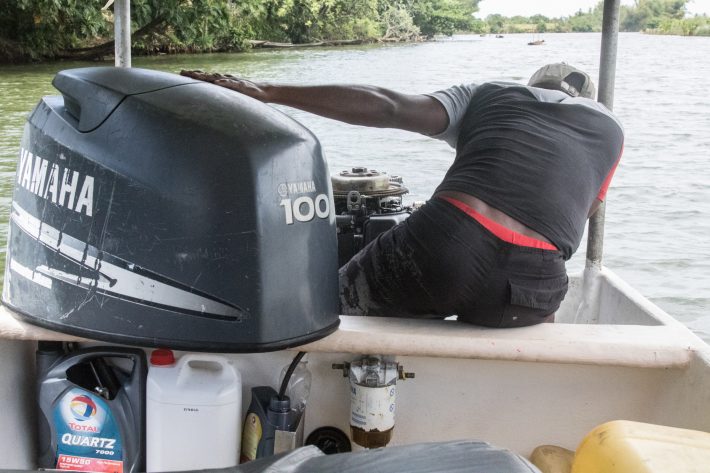 While we were in no danger, it was a calm channel; we did have a plane to catch.  And speaking of flying, while we did most of flights by charters like this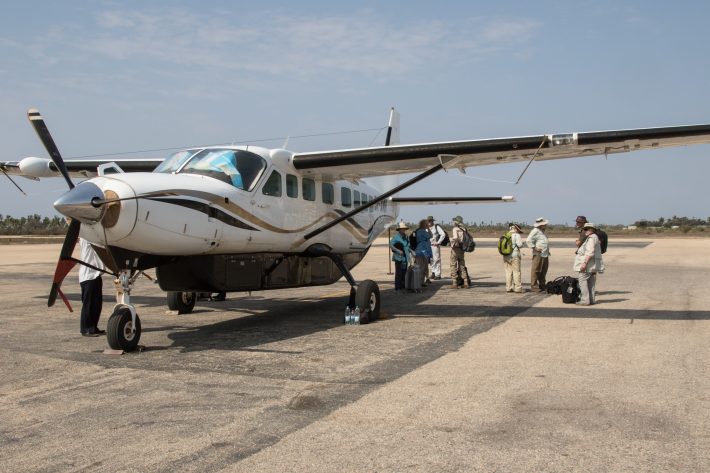 However our flights on Madagascar's commercial airline, Air Madagascar,  were a concern. They are infamous for leaving early (like hours early), canceling a flight if there aren't enough passengers or looking for a bribe. It is so poorly thought of that it didn't even make Skytrax's list of 100 best airlines in the world.
Their maintenance also became an issue when we saw this plane when arriving in Madagascar from Johannesburg.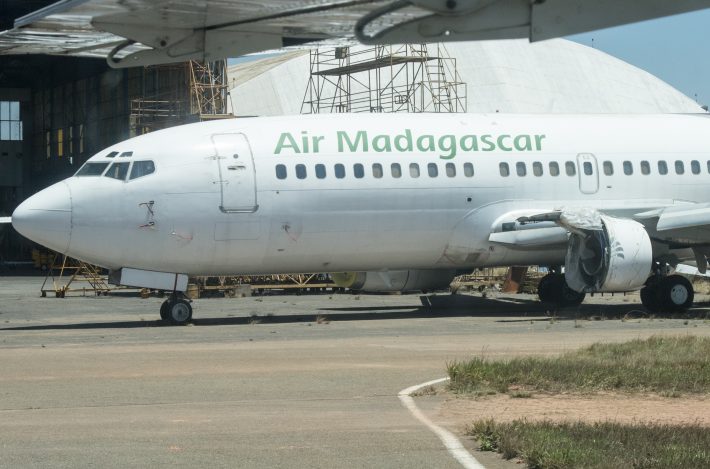 It seems maintenance was not a high priority, nor were welcoming waiting rooms. No, the picture below was not taken in Russia. We will never complain about a US airport again.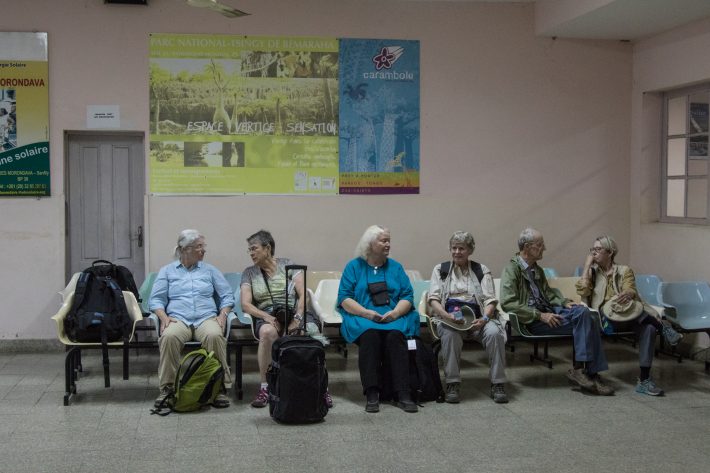 However they did surprise us and our flights went off without a hitch.
For a more expansive view of the roads and travel in Madagascar check out the video below:
While the travel was challanging the lemurs make it all worthwhile.