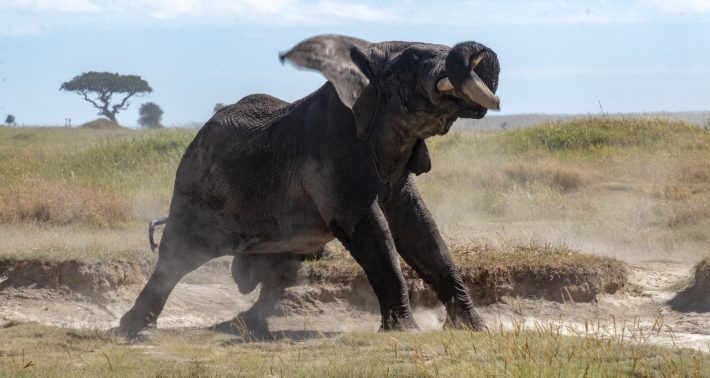 For the next part of our trip we moved from the east part of the Central Serengeti to its Western part, still hoping to find the elusive wildebeest migration. Unfortunately the wildebeest were still in the South. So to see it one day we drove South 3 hours to see what we could find. We did find more wildebeest but not the masses that we were hoping for. We did see a few new borns (who amazingly can be up and running within 10 minutes of birth – needed to keep away from the predators):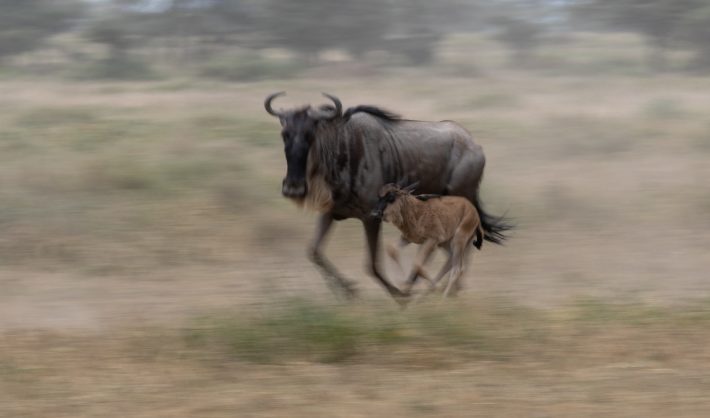 The highlight of the trip South was sightings of two very hard to find small 4-legged animals – bat-eared foxes and wild dogs. The wild dogs surrounded our vehicle and when Jon stuck his camera out the window to get their picture Catherine thought one was going to jump into the car.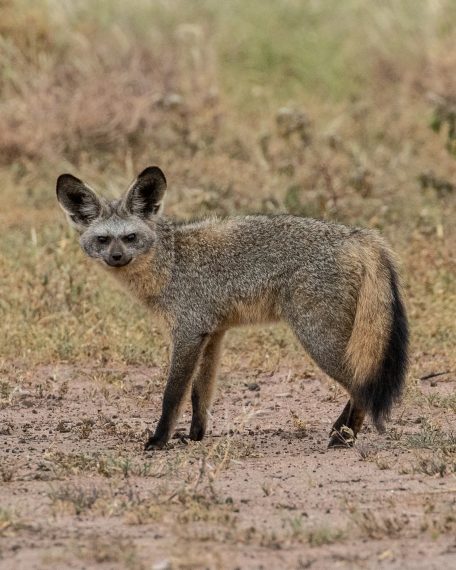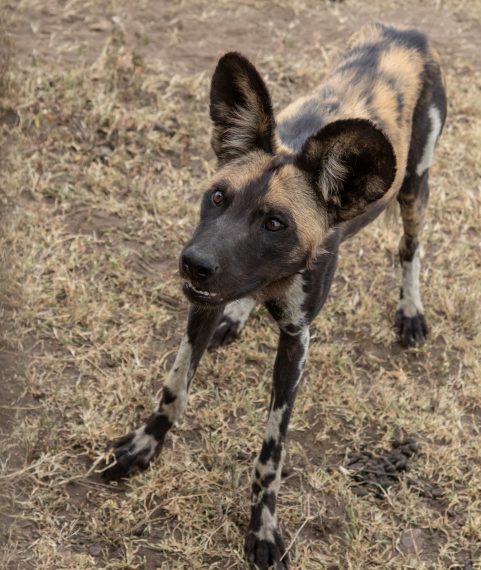 The weather was varied with a mix of sun, rain and fog. On our trip South it rained heavily around noon for an hour, and we took shelter in the local airstrip's terminal. In addition to shelter from the rain we were surprised to find free wi-fi. And it was some of the best of our trip!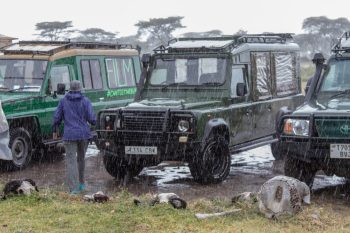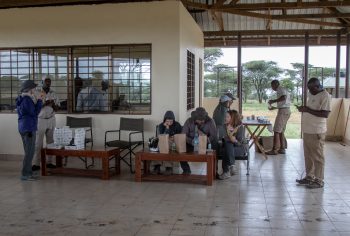 Then the next day instead of a nice sunrise we got some SF fog. Apparently fog happens only a few times a year in the area and it presented some unique photo ops as we tried to capture the feeling of fog.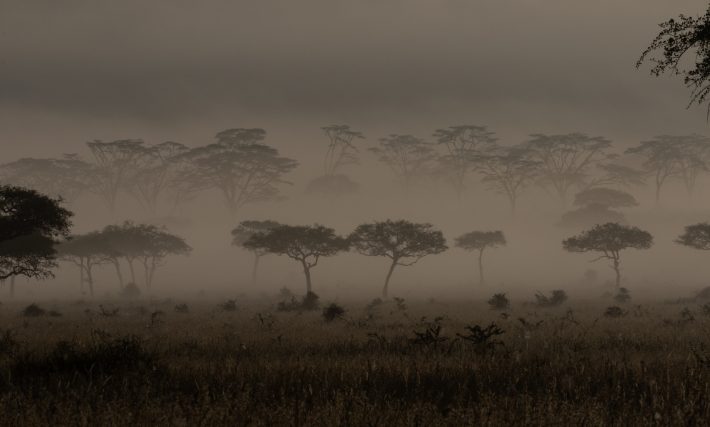 One of the downsides of the Central Serengeti is the number of camps in the area. That results in lots of carloads of "drive throughs" that zoom through to get snapshots of the animals and will drive in front of you or scare the animals in attempt to see everything in one day—uggh! This guy cut right in front of us as we were shooting a cheetah family chasing a gazelle – double uggh!!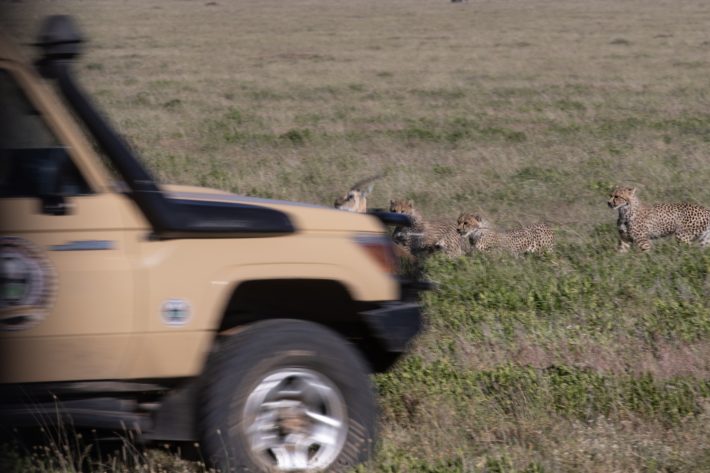 During mid-day in the Serengeti life slows down as it heats up, and the wildlife looks for shade. You would think from this picture these folks were trying to keep cool – no, they were trying to see a lion that was in the tree. We called it a Serengeti parking lot.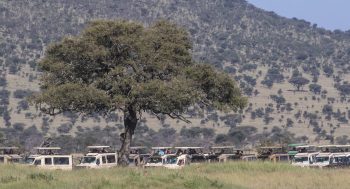 However most of the time when you saw wildlife under a tree, they were trying to keep cool. So inspired by the glamour/tabloid magazines "Who wore it best" (yes, we all read those magazines in doctor's office) the question for you is which tree wore their wildlife best?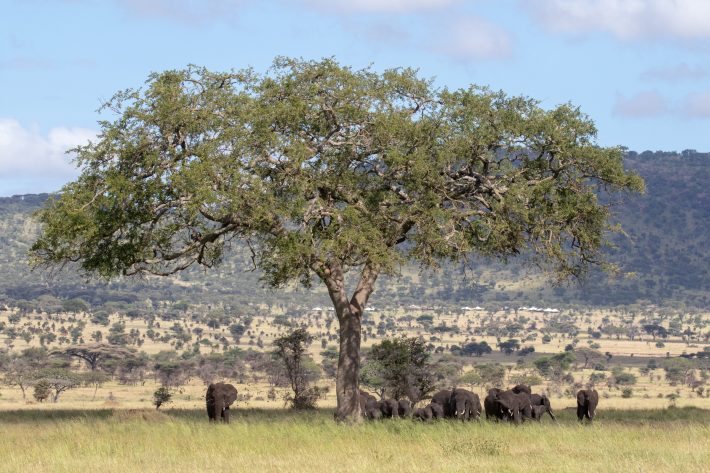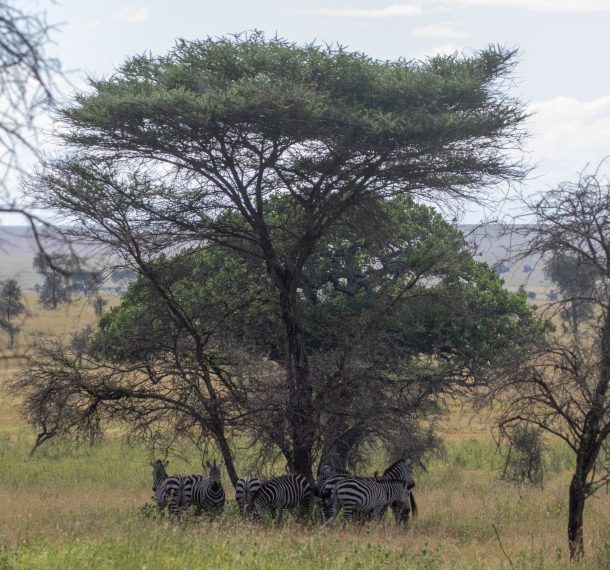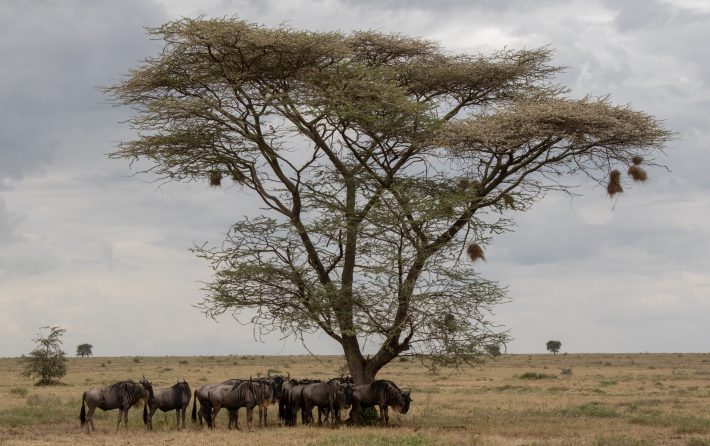 For the first time on our trip elephants were present in numbers. We saw lots of elephants, twice we saw them storm a water hole and we saw babies and adults of all sizes: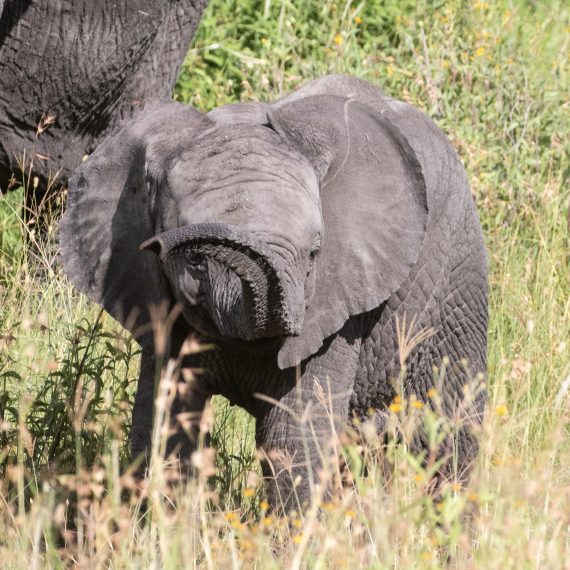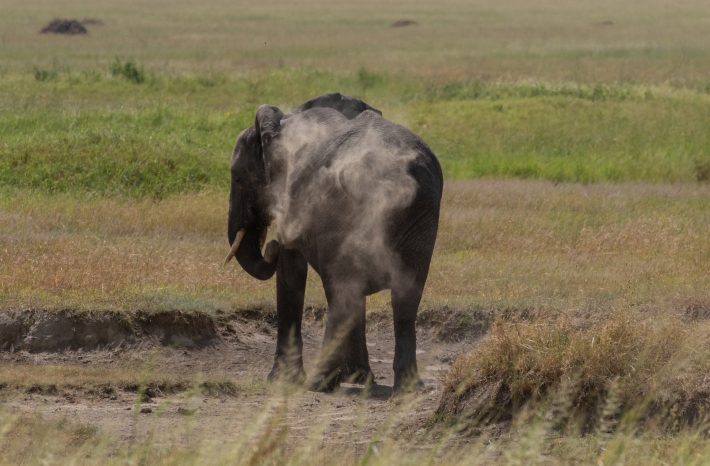 We saw our third monkey specifies here, the verbert monkey. They liked to play and even fight.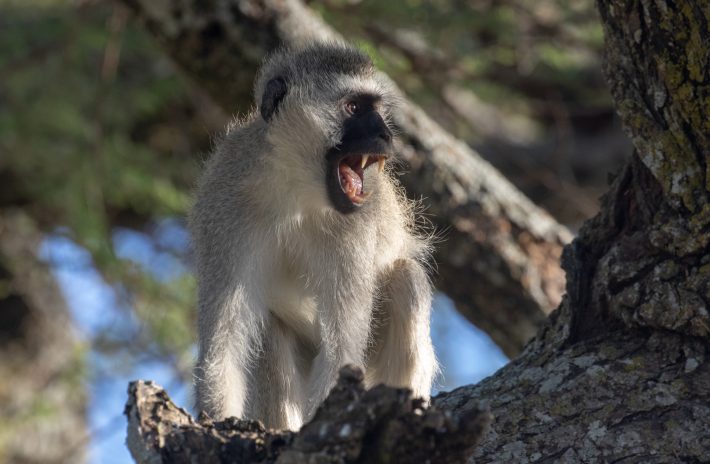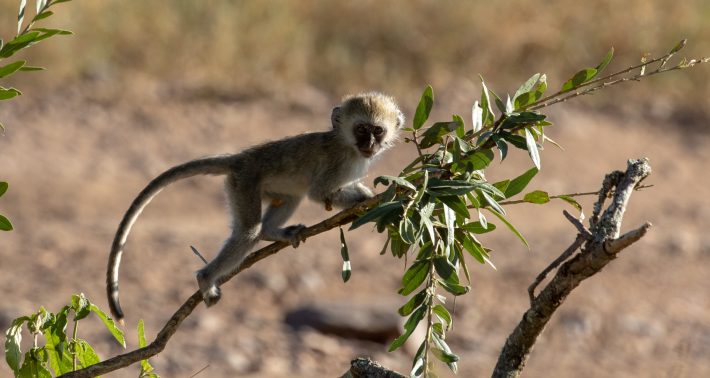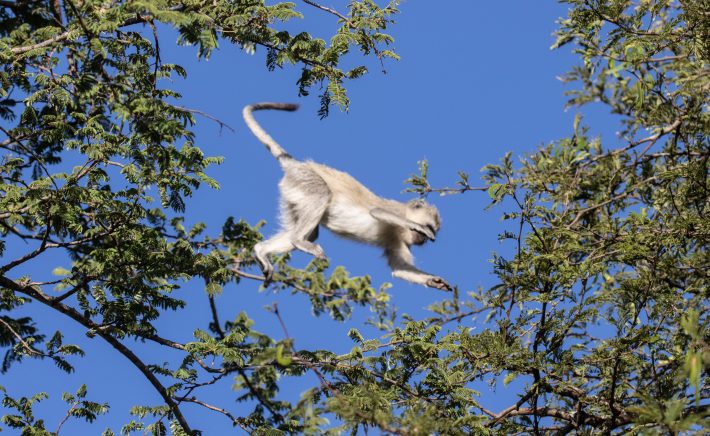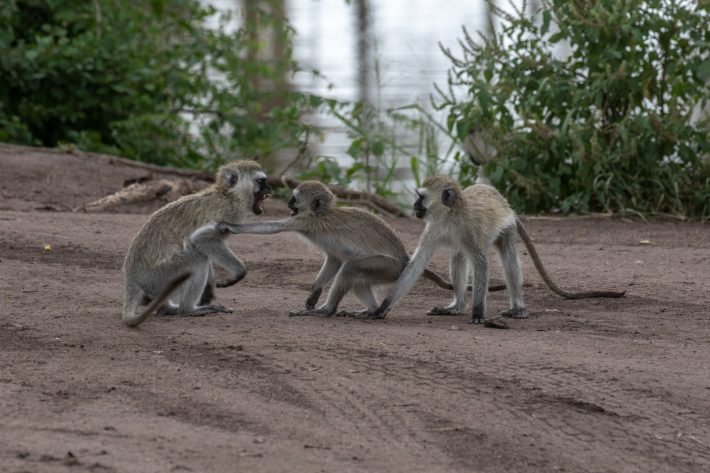 Of course Jon had to try his pan blurs: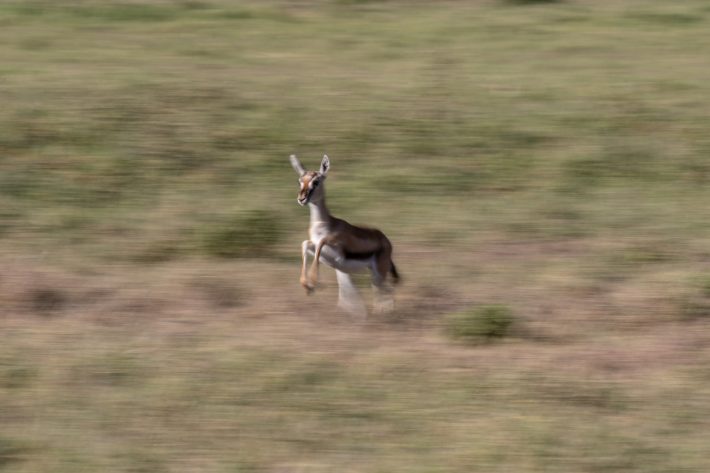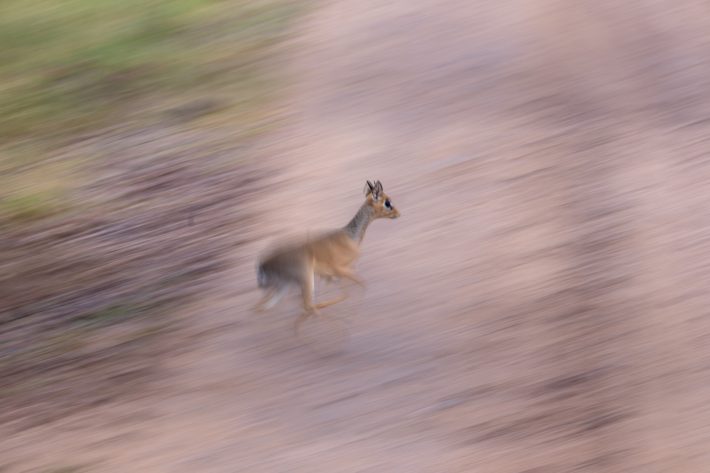 It was time to head South and see if the migration was still in striking distance of our next camp, which was on the Western border of the Southern Serengeti and where they had been 10 days before.