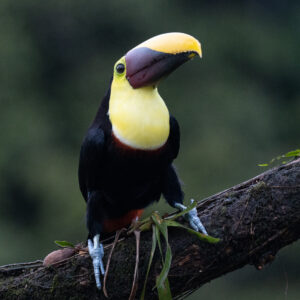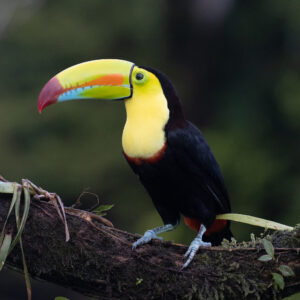 One of our original trips planed for 2020 was a trip to Costa Rica in May. Well COVID hit and in April our trip was moved to April 2021. Then early this Fall Costa Rica opened up to Americans and when the possibility of going in November was proposed we thought it was worth considering. It required a huge leap of faith, as the situation was fluid and the expectation was that the go-no go decision would be only 3 weeks from our departure, a huge change from our usual travel plans which are set 12-24 months out. But COVID has changed everything. When we reviewed the science, and found our game plan (physical distancing, masks where required, being outside as much as possible, and lots of hand washing) was still state of the art and reduced our risks to acceptable levels were leaning towards going. But what tipped the balance was the knowledge that Costa Rica monkeys routinely make successful leaps of faith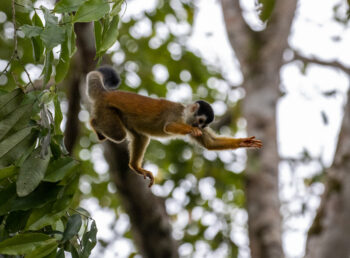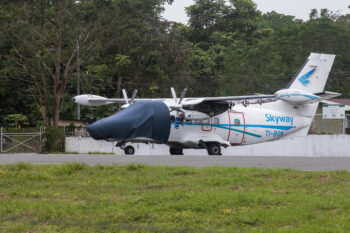 and that Costa Rica was doing an outstanding job of managing the Covid. As our leader put it "this country is handling the pandemic differently from home. First of all, everyone here wears masks (outside, in cars…) because they have to, and they listen". Heck, even the planes had masks!
So we made our third set of airline reservations for San Jose, Costa Rica and off we went. As is our usual practice we arrived in Costa Rica a day earlier to recover from our flight and get used to the new time zone, an easy two hours this trip. We photographed in a local botanical garden while we didn't get any colorful birds, did do OK.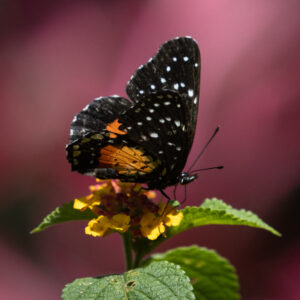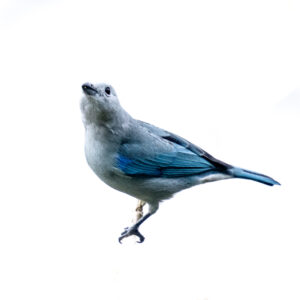 Then it was off to Crocodile Bay on the Osa Peninsula for 9 days. The Resort lived up to its name as our first sighting was a croc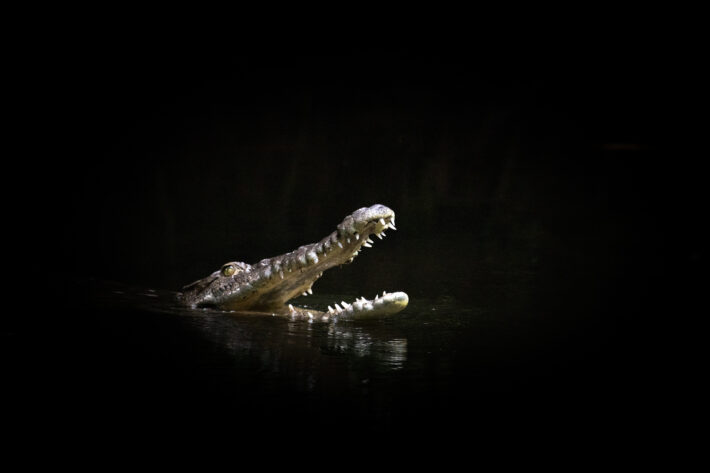 Next was chasing Costa Rica's iconic shots: its colorful birds, reptiles and amphibians in addition to its monkeys.
We liked the Montezuma Oropendola and Black-throated Trojan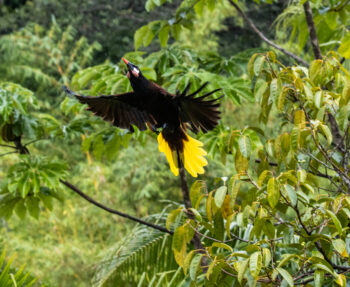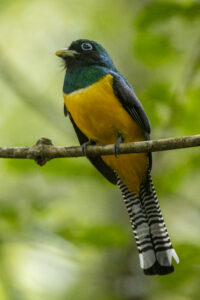 Toucans are one of Costa Rica's more colorful birds, and we found Chestnut-mandibled and Keel-billed Toucans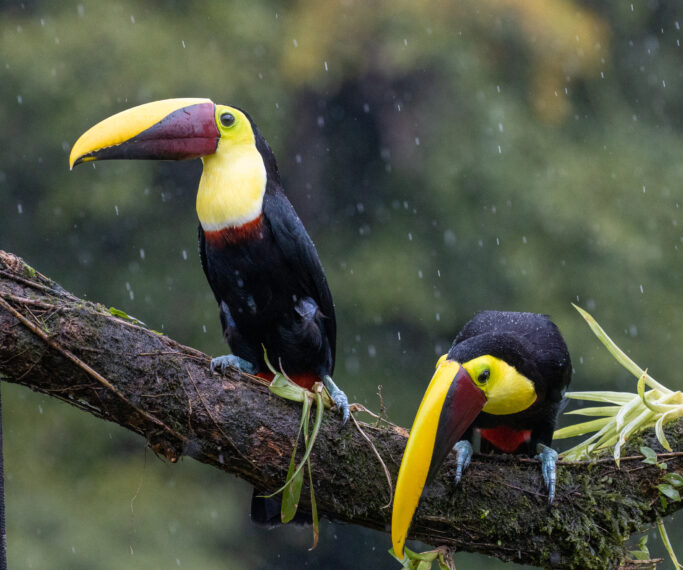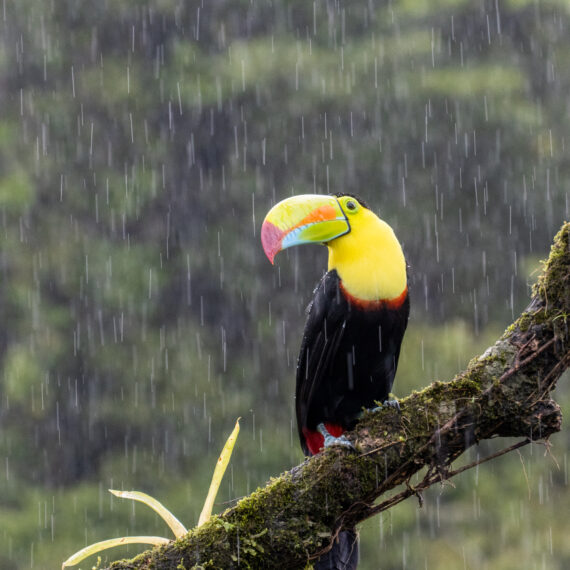 and yes that is rain you see in. the pictures. One of our concerns about going when we did was that November was the end of the rainy season. In our 8 days on the Peninsula it rained all but one day.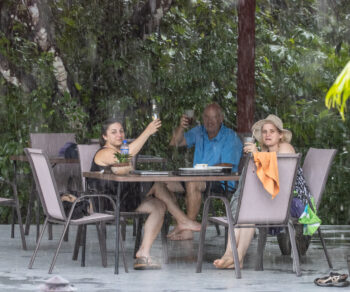 Most of these days it didn't start raining until about 5 when the light was going (sunset was a little after 5) and stopped just before we went to dinner at 7. So it had little impact on our photography. The one day it rained most of the day we found other ways to keep busy:
We saw all four species of monkey that are native to the forests of Costa Rica,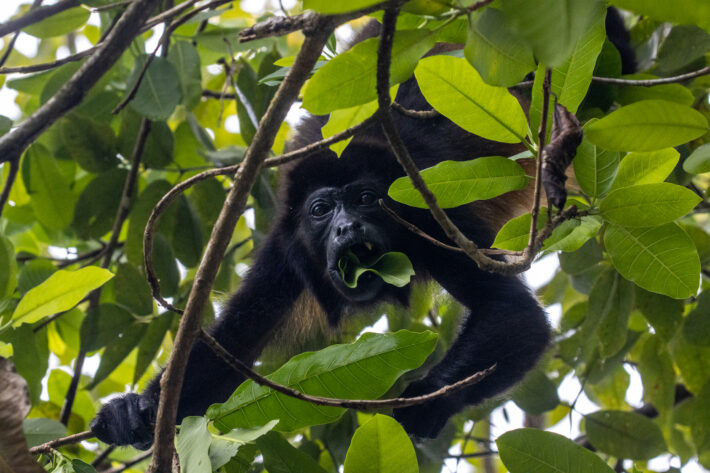 Geoffroy's spider monkey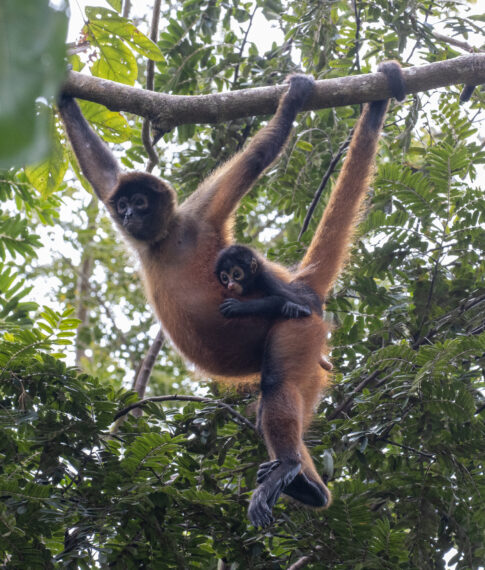 Panamanian white-faced capuchin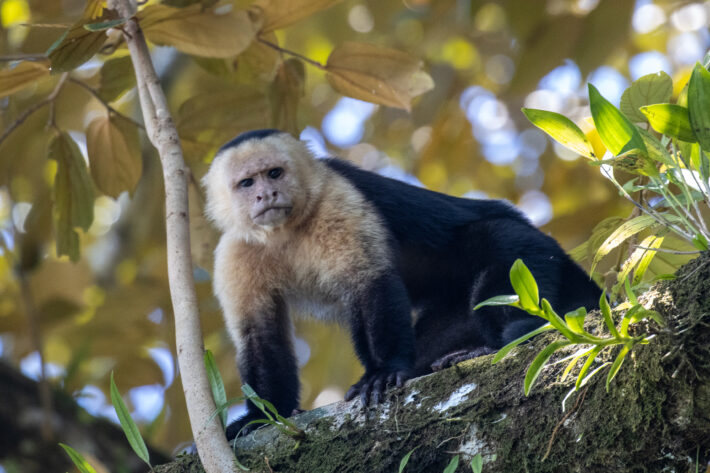 Central American squirrel monkey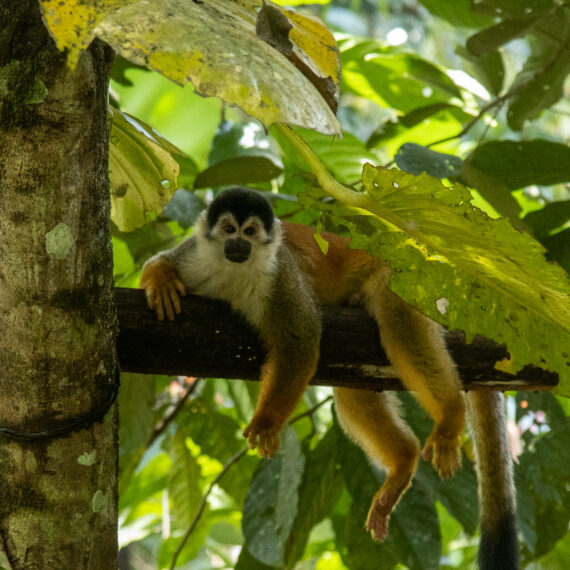 While not a focus of our trip, we did manage to see a few of Costa Rica's many great hummingbirds like these Stripe-throated Hermits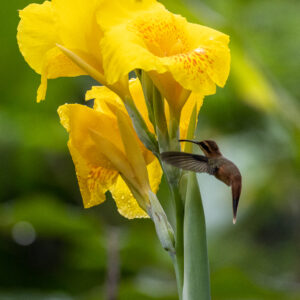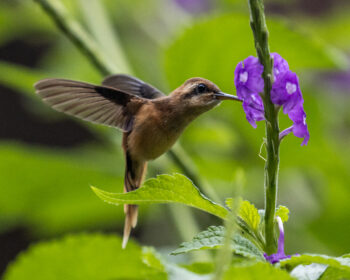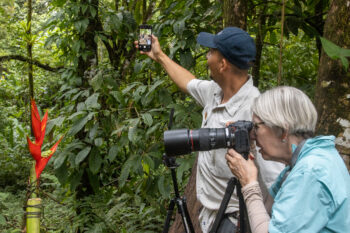 In addition to hummingbirds, an iconic Costa Rican attraction is their colorful snakes and frogs. With a little help from our friends, we were able to get some colorful images of
Red and Green Frog Eyelash Palm Pitvipers
(taken with a 300mm telephoto lens from 10 ft away)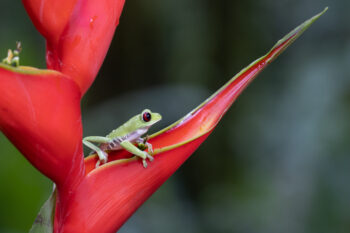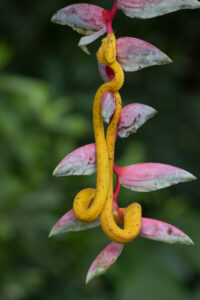 After dealing with the traditional colorful Costa Rica wildlife, we moved on to a different type of target, the beautiful King Vulture. You can read about our next adventure here.