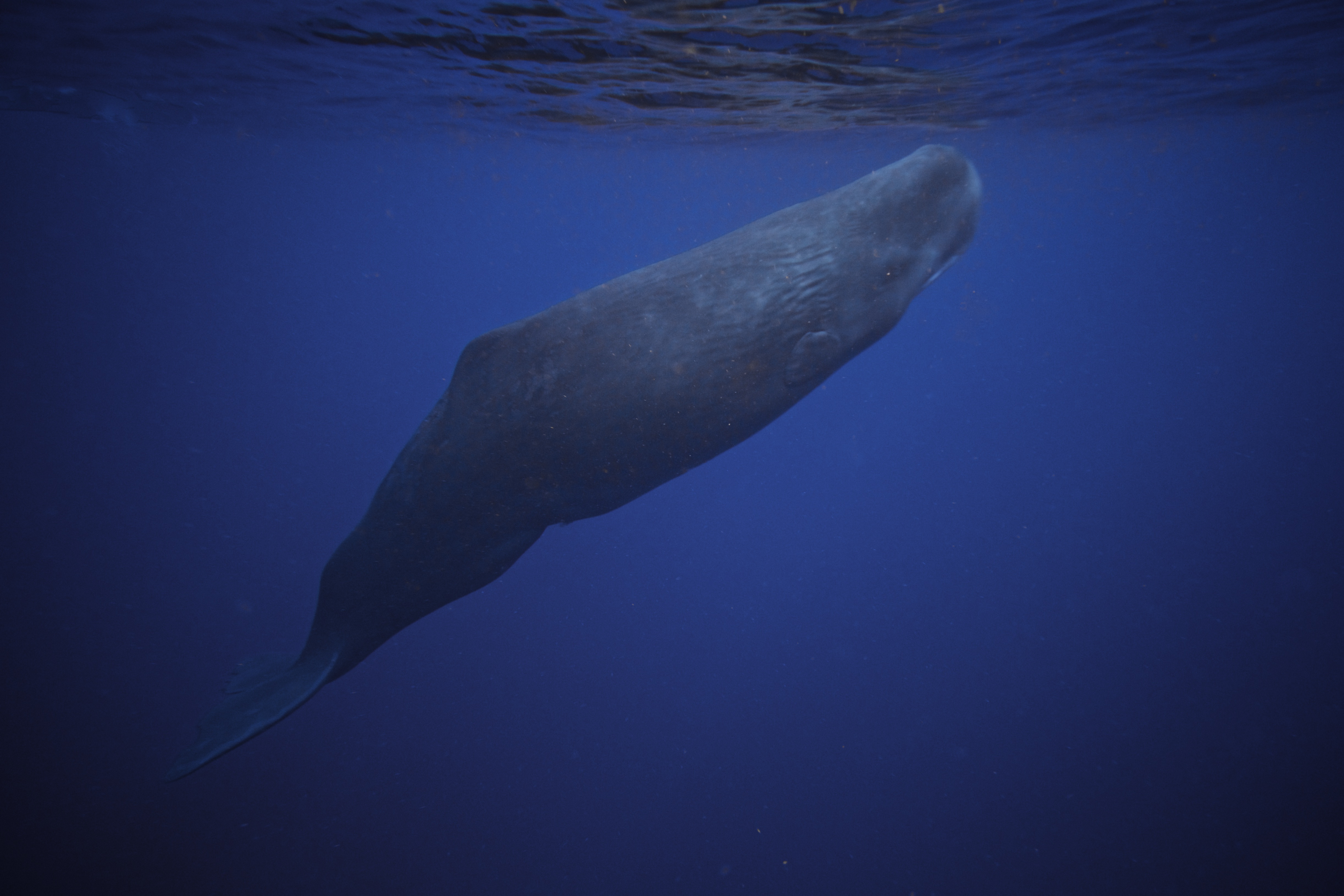 Dominica is probably the least developed island in the Caribbean and is known as "The Nature Island of the Caribbean".  While it has spectacular, lush, and varied flora and fauna, it lacks fancy resorts with white beaches, which makes it one of the poorest islands in the Caribbean.  But it does have sperm whales residing there year round.  Now whales are nothing to photograph above water (except when they breach), and while they are big, they are not slow in the water, and they certainly are not colorful so you can ask why did we go there.  Well the chance to get up close with the second larges creature on the planet was an opportunity of a lifetime (and Jon likes the water).
So off we went to Dominica so Jon could snorkel with the sperm whales.
And Jon got very close to them
Above the water we saw several breaches, and got lucky and caught one in the viewfinder.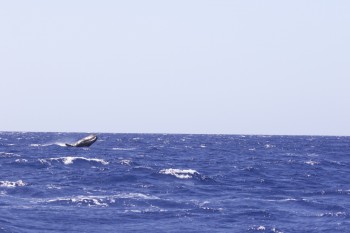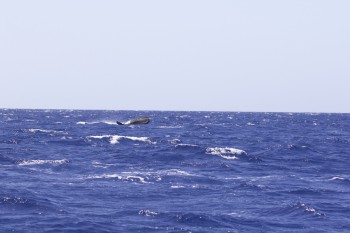 And what was Catherine doing while Jon was underwater?  Photographing birds naturally.  Our resort was in the rainforest (and it did rain a lot) and she got pictures of all 4 hummingbird species on the island, including this Antillean Crested Hummingbird.  We'll have an update of her activities shortly.