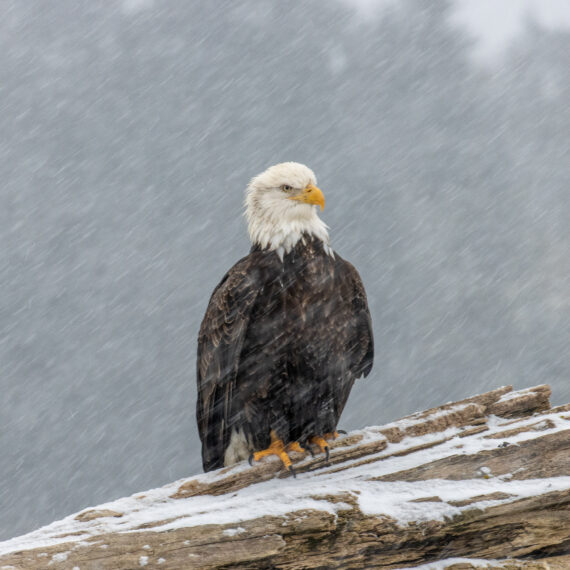 We were starting to pack for our trip to Yellowstone (report here) when we got notice of an opening in a workshop shooting eagles in Homer, Alaska. We like the photo opportunities there (see Eagles, Eagles and More Eagles), and the packing list for Alaska was pretty much the same as for Yellowstone so though the trip started in less than 3 weeks and only 3 days after we returned from Yellowstone, we went for it. That's travel in the pandemic era, you have to be ready to go for it on short notice. (And it didn't hurt that Alaska requires a negative COVID test for entry, which significantly reduces the risk.
The weather was typical high latitude cold, we didn't see 25, as a high. It was snowing our first day, but that didn't keep the eagles away as they buzzed us.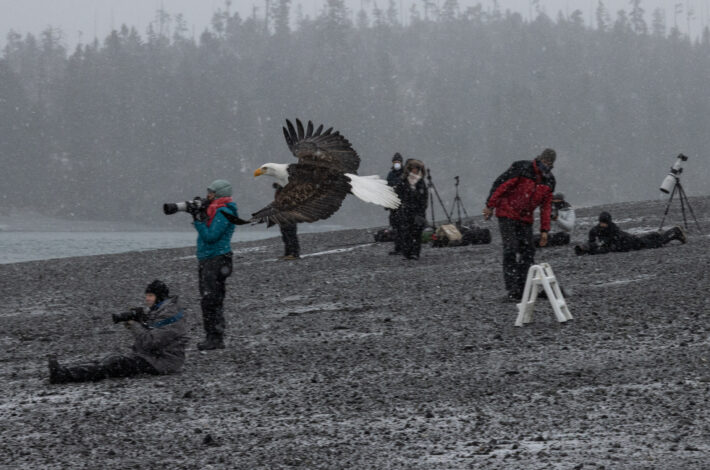 We got a nice mix of snow, overcast skies and sun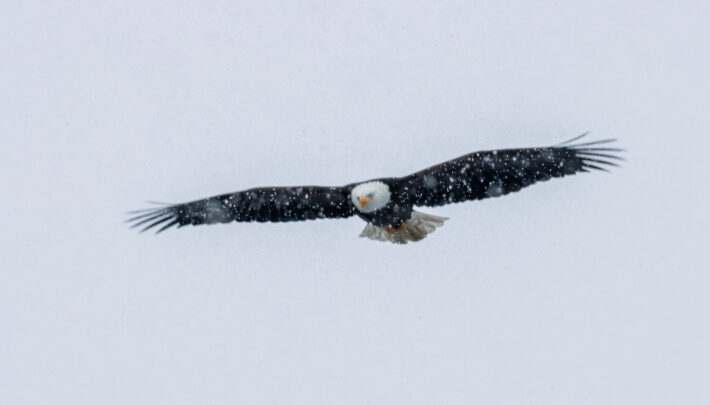 We liked overcast for the lack of shadows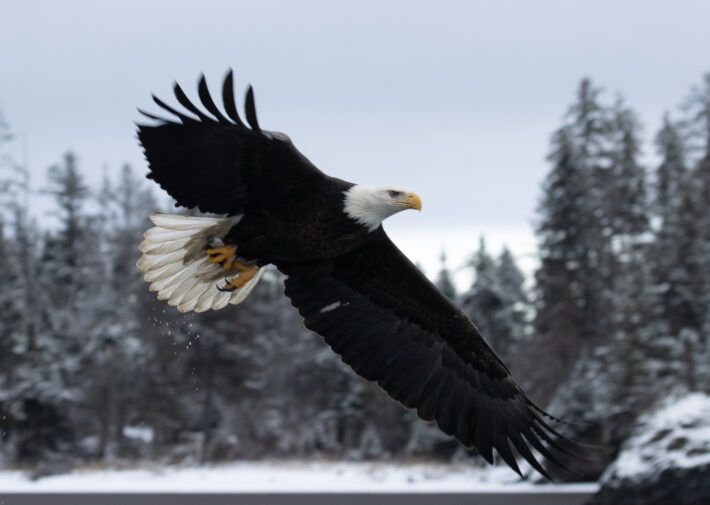 We liked sun because it makes everything pop.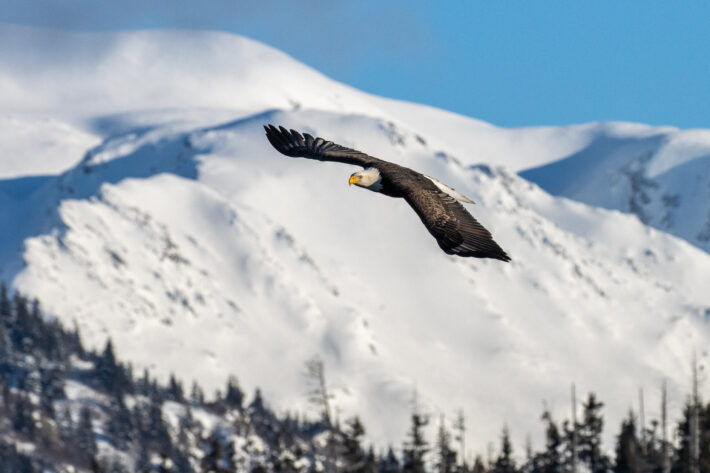 As usual, the eagles showed up in numbers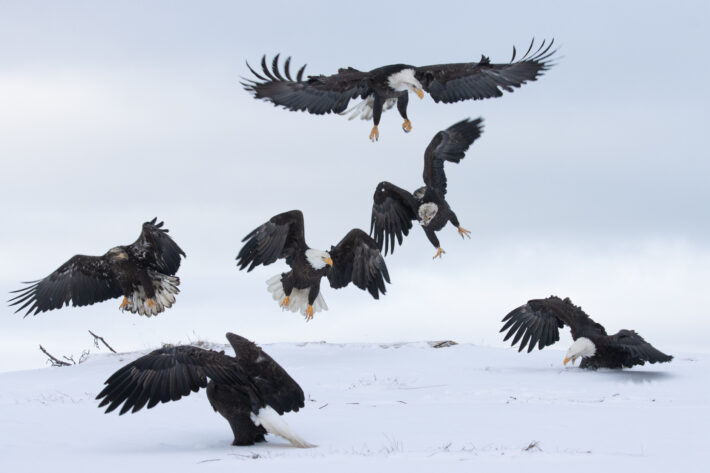 Which made for interesting interactions when going for the fish we threw their way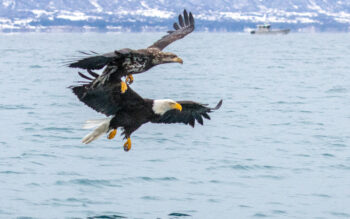 It is supposed to look like this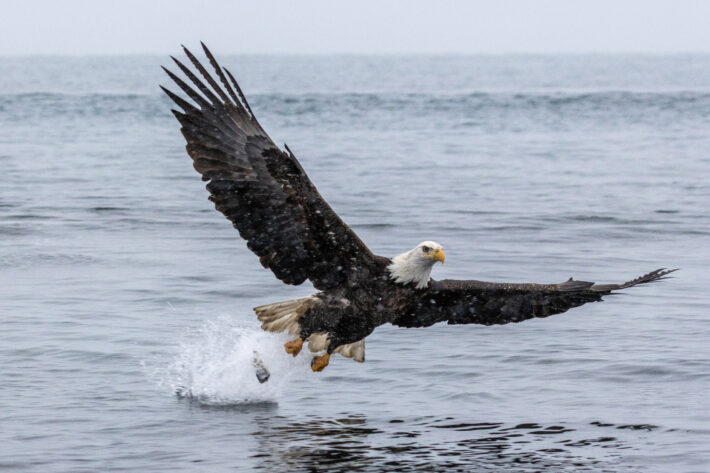 And of course there were plenty of opportunities for pan blurs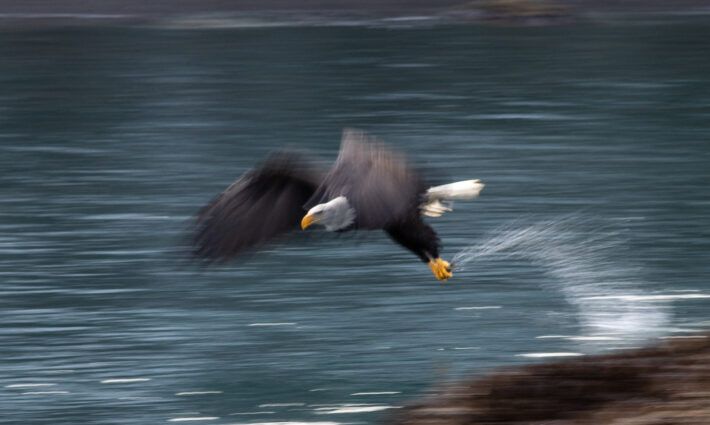 No need for a telephoto lens, the eagles came close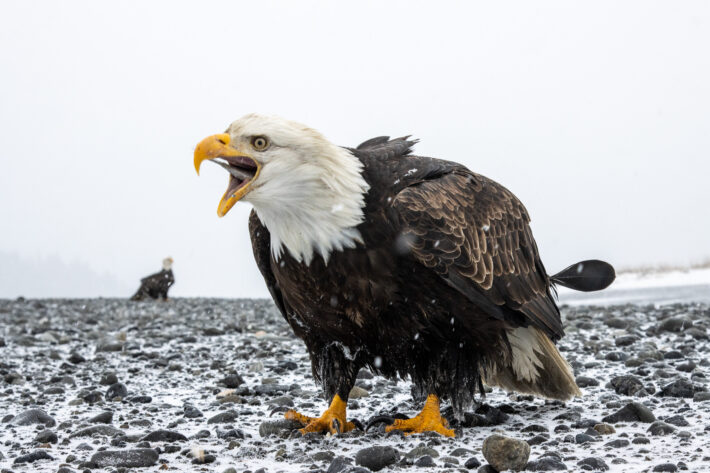 They definitely enjoyed the fish we threw them
An added bonus were the otter that populated the area. They certainly win the cuteness award.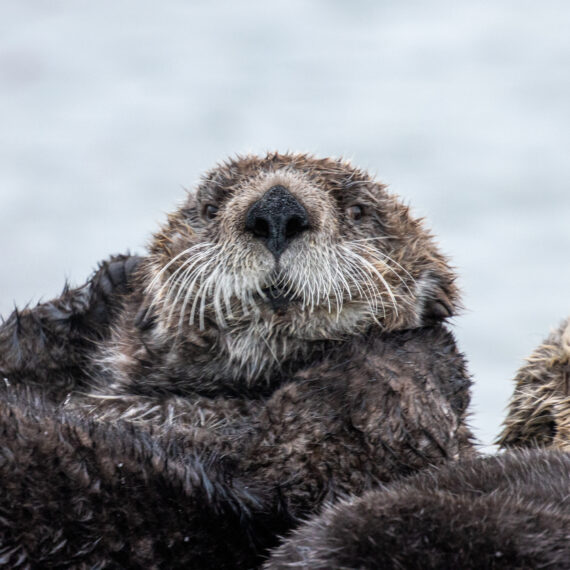 Unfortunately we had to return home