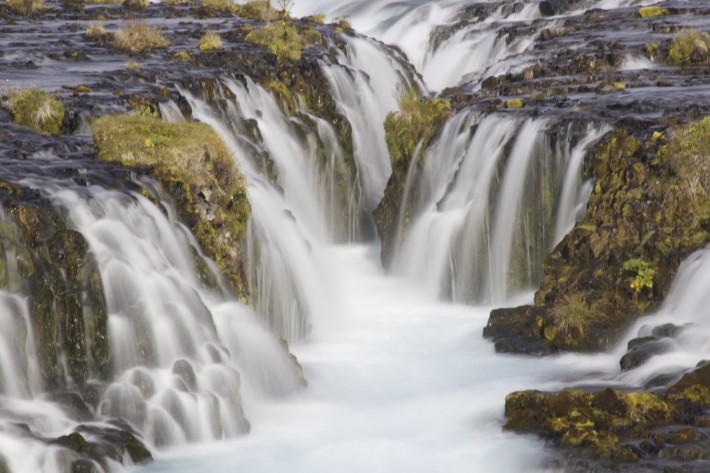 Bruarfoss Waterfall
We have returned from 2 weeks in Iceland which featured 2 days with puffins (see previous post) and a 10 day landscape photography workshop.  Despite its name, there is not a lot of ice in Iceland. In fact it is quite green. The 'misnaming' goes back to the second half of the 9th century when the Vikings discovered a beautiful Island with mild temperatures (compared to Norway!) and lovely vegetation. To discourage other potential explorers settlers they called it Iceland. (Note:  To complete the confusion a century latter they discovered a forlorn, ice covered land, which they called Greenland to encourage future settlers.)
But what is correct about its name is that it contains a variation of water, and water is a constant theme were ever you go in Iceland. First there are the waterfalls. They are everywhere and we stopped for our fair share of them.
Hraunfossar Waterfall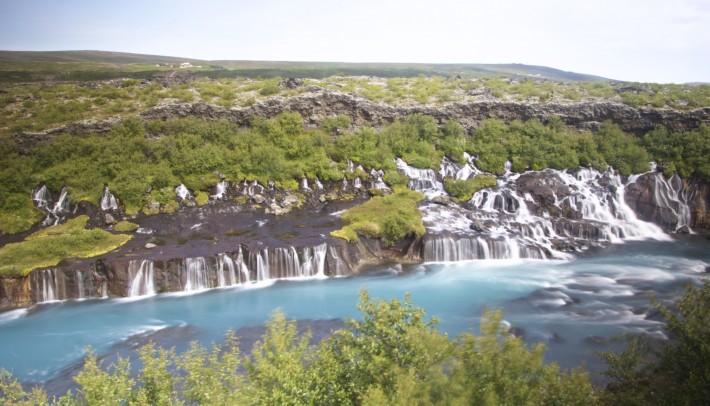 Bruarfoss Waterfall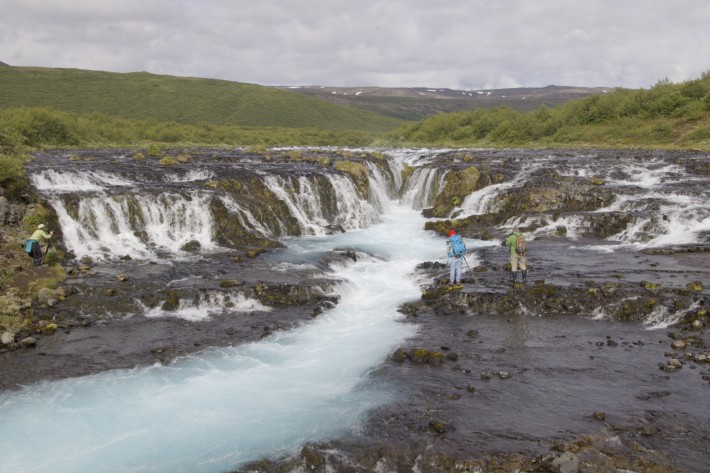 Another constant in Iceland is rain. We got lucky, and only got one morning when we had to get our raincoats for ourselves and our cameras. We had a few other showers, but not the constant rain others have experienced.
And yes there is even ice in Iceland, and icebergs. We went to Jokulsarlon where the local glacier deposits its bergs into a landlocked lagoon, hence the name the 'Ice Lagoon'.
A new experience for us was taking a helicopter trip. With the doors off, it was cold and harder to hold the camera steady in wind (often 60-100 mph) than we expected but the view was fabulous: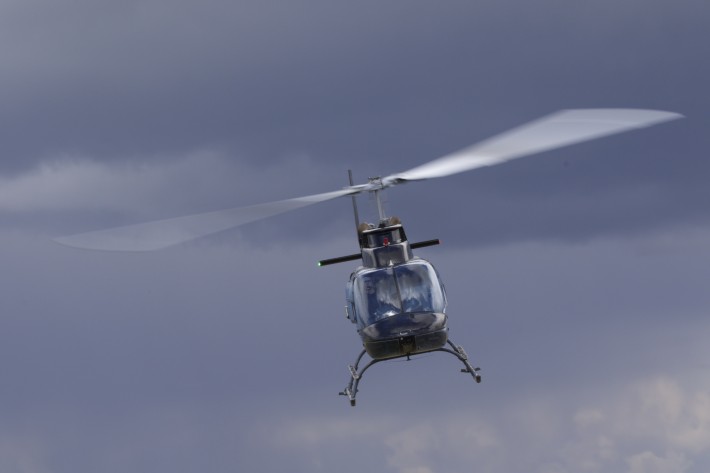 From the air, a red roofed church.  It seemed like every Icelandic town had their own red roofed church.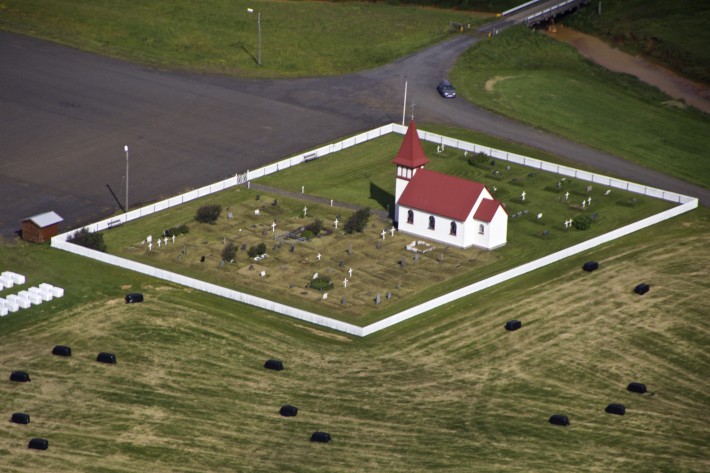 This river bed looks like an abstract painitng from the helicopter.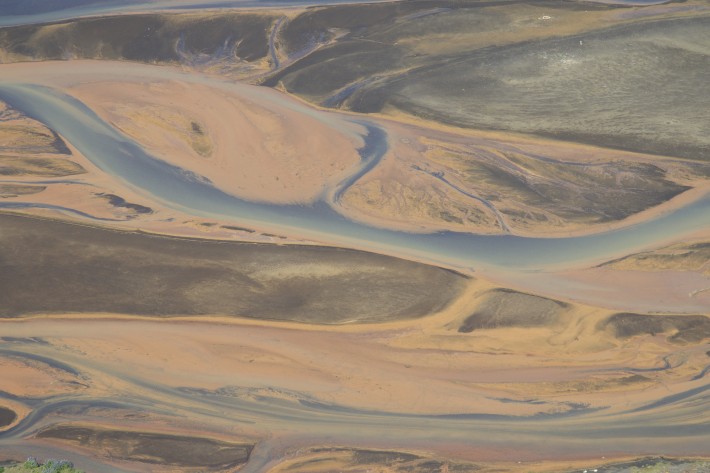 Seljalandfloss waterfall from the air and the ground
We went into the Iceland's interior to the Landmannalaugar campsite.  As the jumping off place for many treks into the interior it reminds some of  Everest base camp. In the middle of nowhere, bustling with activity, tents and mud everywhere, and crowded.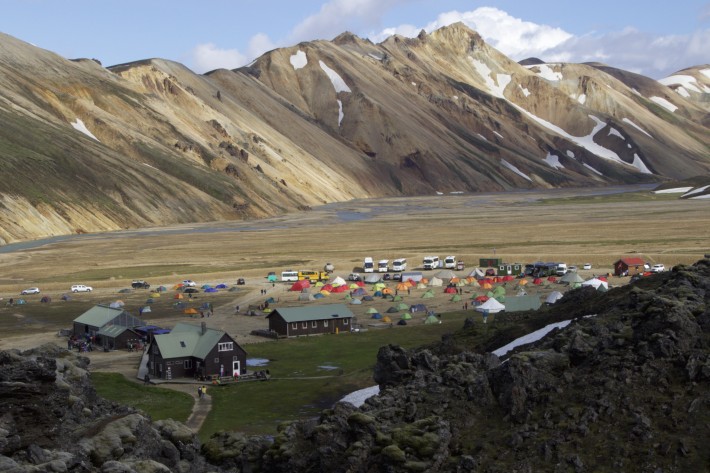 Even with the activity the scenery was breath taking and the air quality pristine, as good as Antarctica's.
And being bird and wildlife enthusiastic, we of course got some nature pictures
Icelandic Horses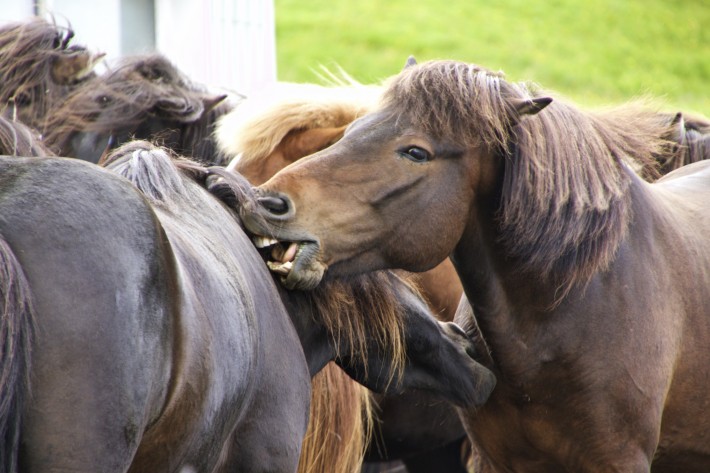 Atlantic Puffin in the rain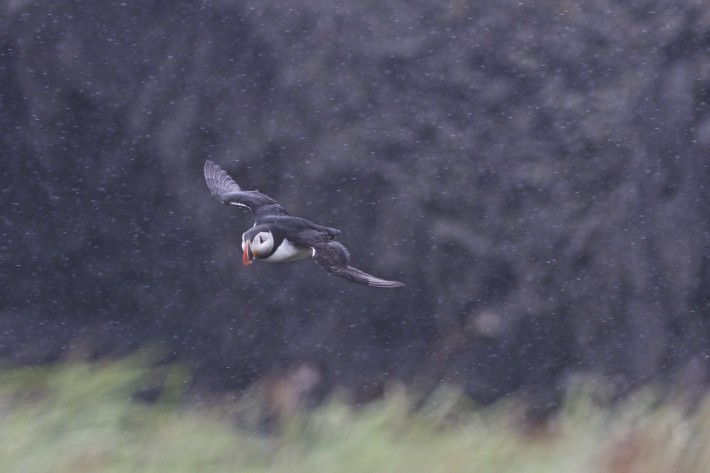 Arctic Tern feeding chick