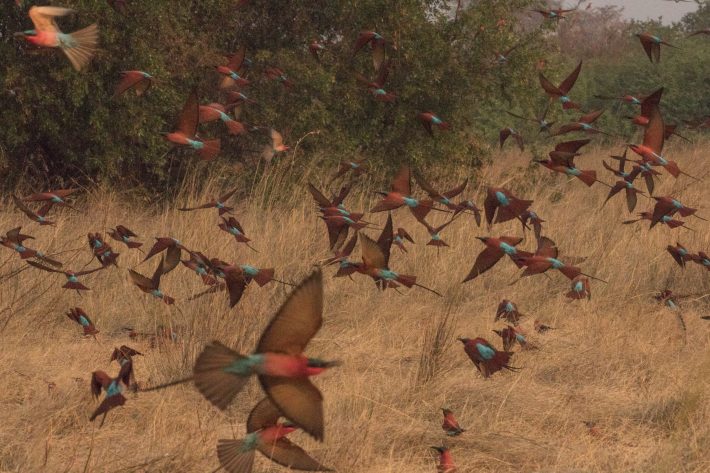 For our second trip to Madagascar we decided to do a bird photography pre-trip to get over our flight, adjust to Africa's time zone (9 hours ahead of home), and maybe get a few good pictures.
We made record time to the airport – 45 minutes (normally 1 hour 15 minutes). And we did it without speeding. You may ask how. You can do it too, just book an early morning flight (7:25AM) and leave the house at 5:00AM. No traffic will make you a winner every time.
Our flights to Johannesburg were uneventful if long (26 hours in the air). After spending the night in Joburg as they call it, we got on a puddle jumper each with our 30 pounds of camera gear and 3 carry-ons between the two of us to fly north. Note: airline web page said one carry on weighing no more than 16 pounds per passenger, thank goodness it was not enforced.
After a two-hour plan flight (smooth) and a two hour drive (mostly smooth) we arrived at our lodge in the Caprivi Strip of Namibia, a narrow strip of land along Botswana's Northern border about 20 miles wide.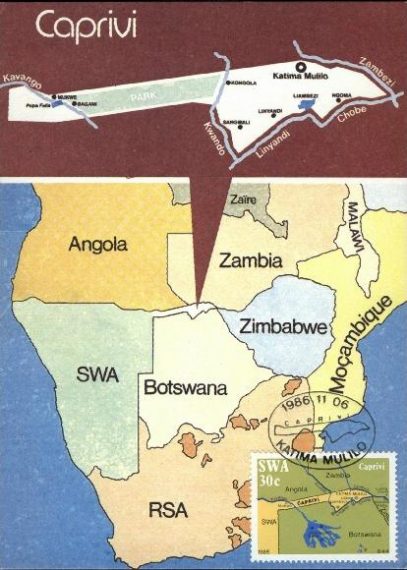 There was the target of our pre-trip adventure – the Southern Carmine Bee-Eater, a beautiful bird.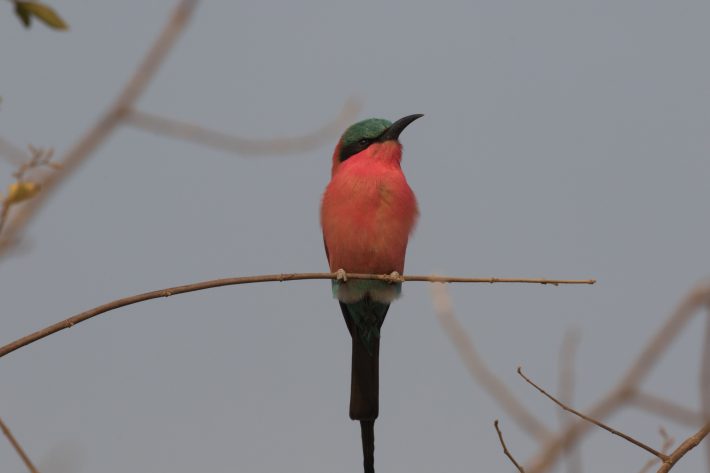 Each year thousands of Carmine Bee-Eaters arrive on the banks of the Zambezi River to breed. They come in from all over equatorial Africa and they tolerate human visitors quite well – we could get within 25 feet of them.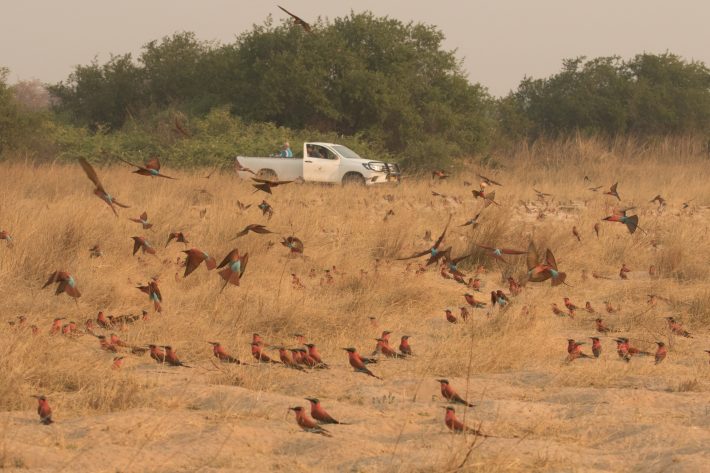 While they met only 1 of three requirements for birds to photograph (big, slow and colorful – they are colorful but neither big nor slow) the opportunity was a good way to meet our pre-trip goals
There was a lot of activity in colony as they were starting to pair off, staking out a nesting area, etc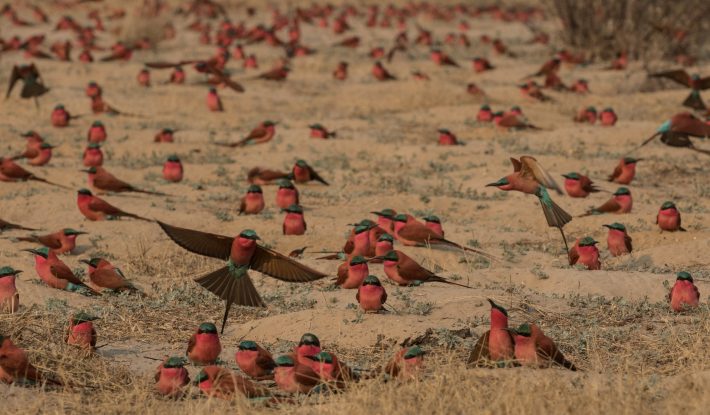 Which made it hard to isolate individual birds and there behavior but we had some luck.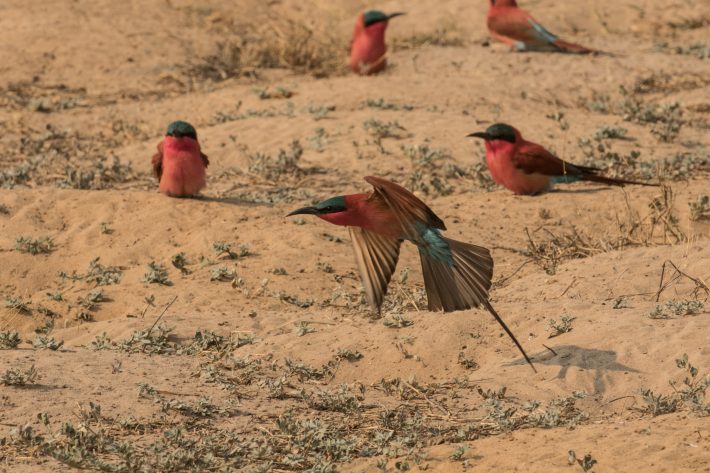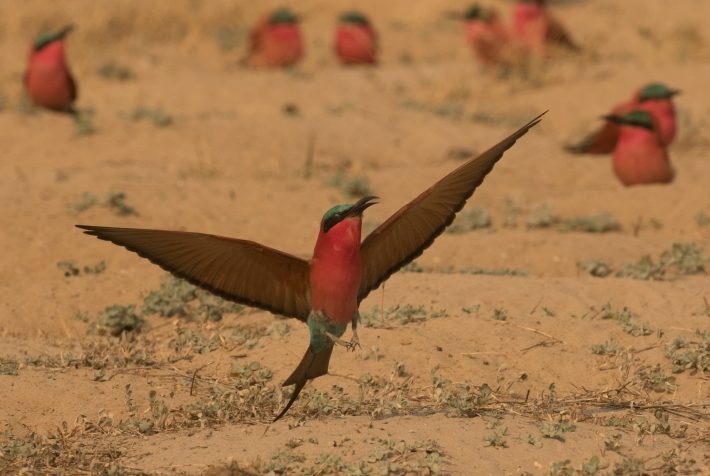 And more than occasionally they would get a little feisty.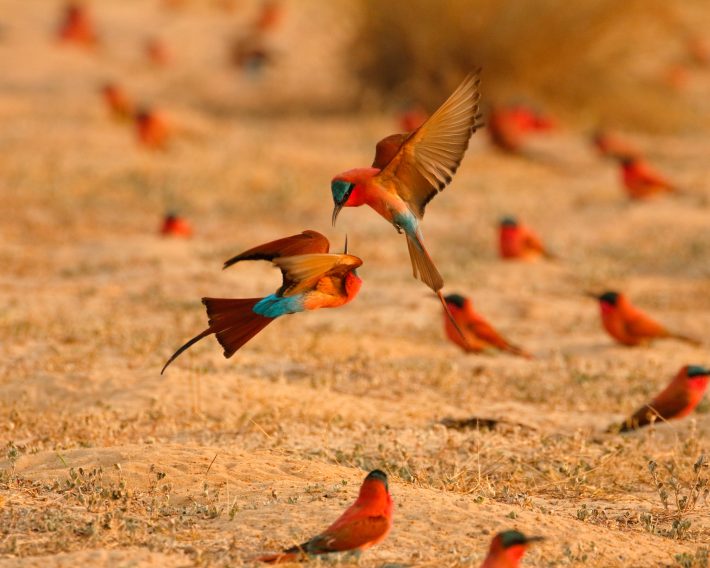 The Bee-Eaters are known for their blast offs when the entire colony takes off at once. Not impressive as the Snow Geese blast off at Bosque but then again a Carmine weighs 62g and a Snow Goose 2,300g.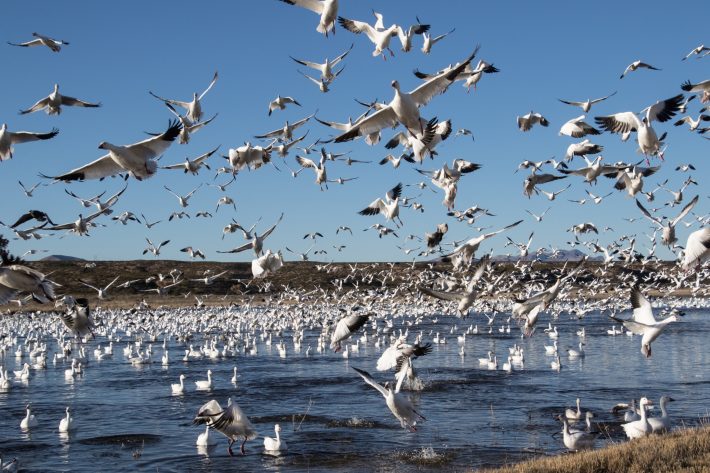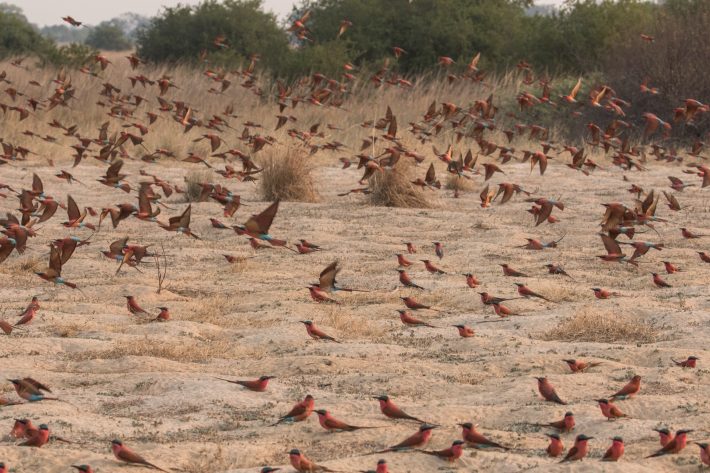 Of course action like this always looks better as a video
Another difference is that the Geese are taking off to go somewhere while the Bee-Eaters are usually taking off in response to the approach of a predator, such as this Yellow-billed Kite. Unfortunately for the Bee-Eaters (but not for the Kite family) a Kite got one while we where there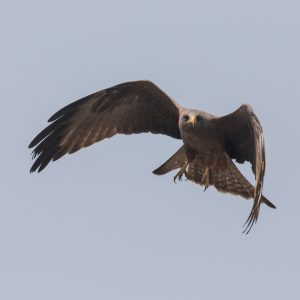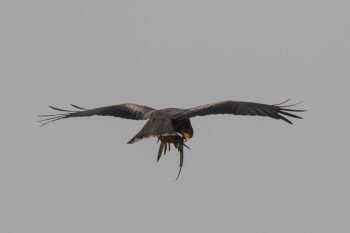 We did run across some other birds like these White-Fronted Bee-Eaters, Skimmers and Cattle Egrets.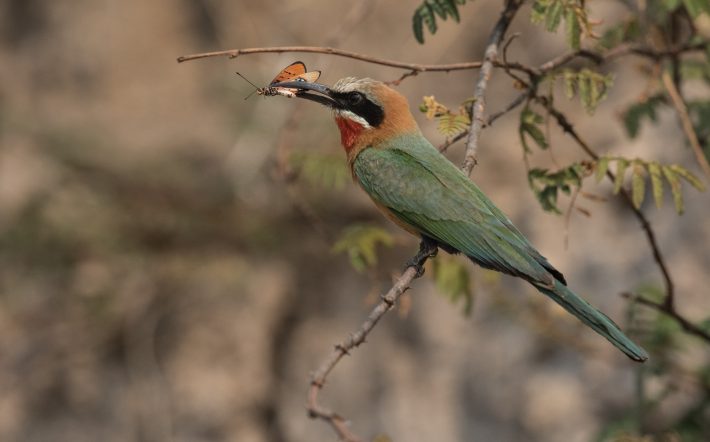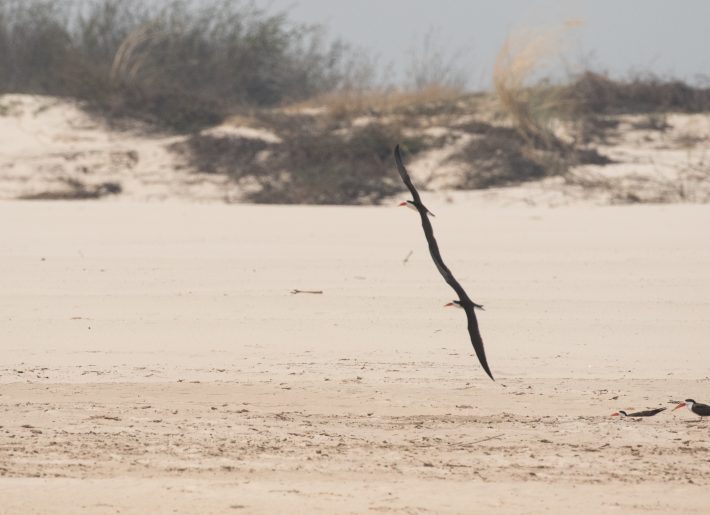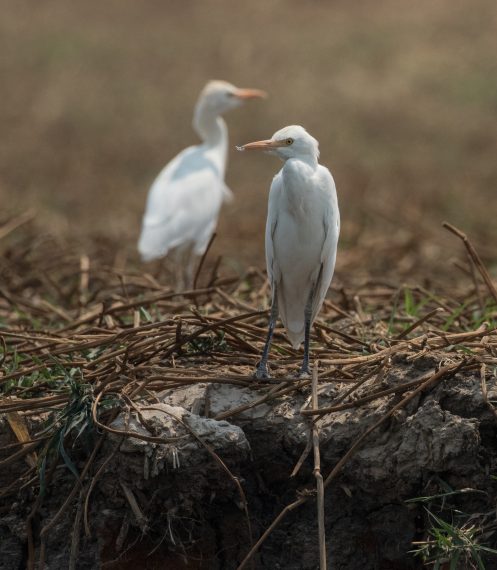 Nest stop  Madagascar!