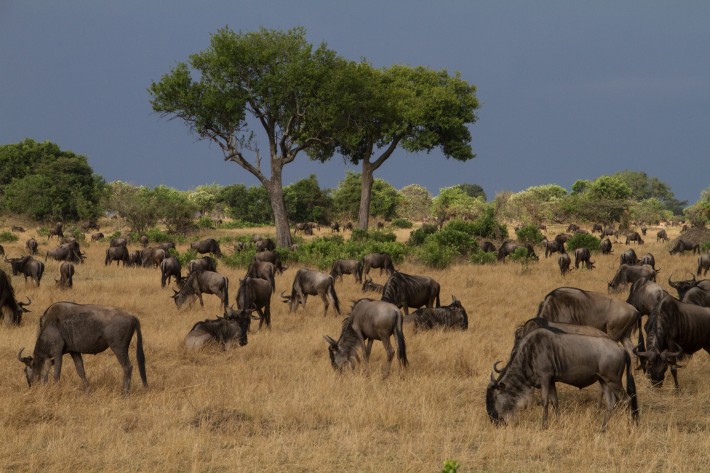 While our second camp (Serengeti Bushtops) did not feature intensity of the 11 river crossings we witnessed in the first week, it did produce many memorable photographs and memories.
First the wildebeest continued to be present in mind blowing numbers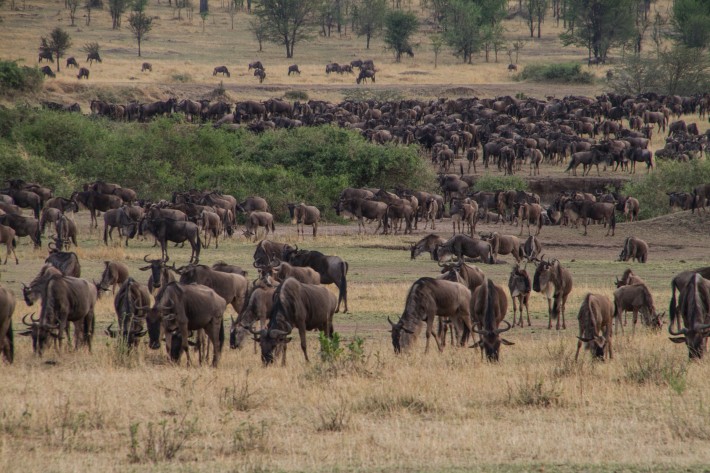 That's our camp in the background, the wildebeest migration was that close.
Having achieved a major goal of our trip- to see the wildebeest migration and river crossing – we started to look for other animals with more vigor. And next to the migration what represents Africa better than the lion?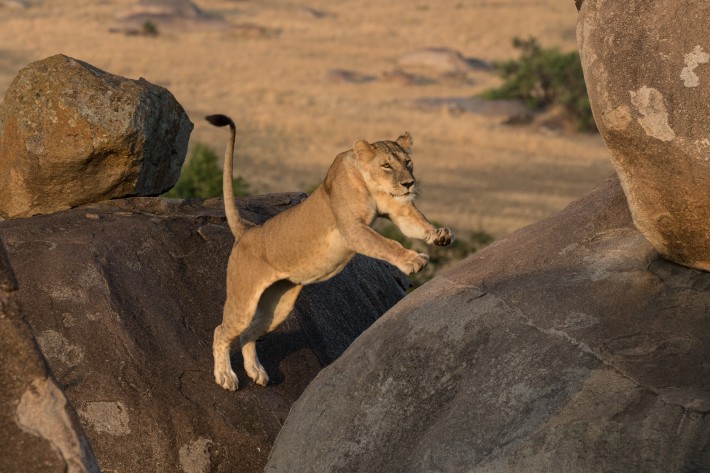 and we were fortunate to find several prides with old and young members
We spend several afternoons finding and then staying with the lion pride, often for several hours at a time. Our patience was richly rewarded when they started hunting and we were fortunate to be in position to see them take down a small wildebeest and use it as a teaching moment for the young lions.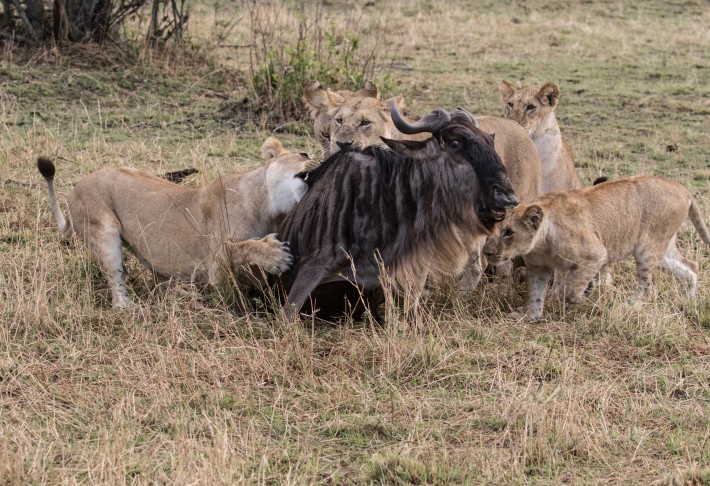 It was our first view of a kill after many trips to Africa.
Speaking of  firsts we saw a very rare and shy figure, the Serval Cat, for the first time.  We happened upon him while he was hunting, and when flushed by another vehicle he flew across our field of view, enabling us to get many shoots of him running from the side, instead of the usual shots we get of an animal running away from us.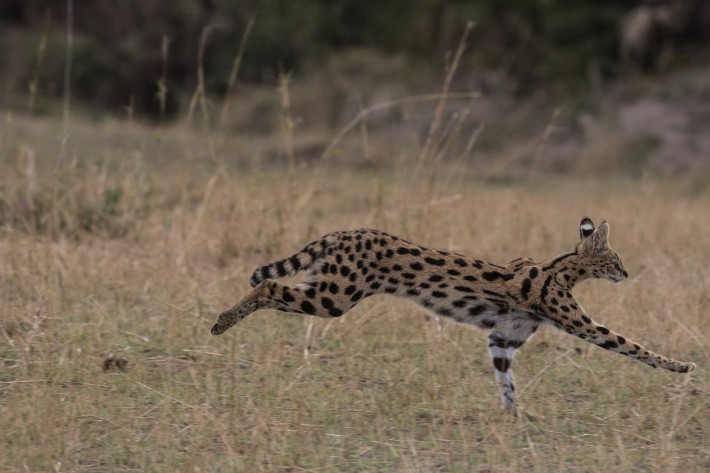 While we were in one of the poorest places on Earth, there was ample evidence of why the camera industry is in such turmoil. Phone cameras were everywhere. Here's a native guide using the latest camera to get his close up of leopard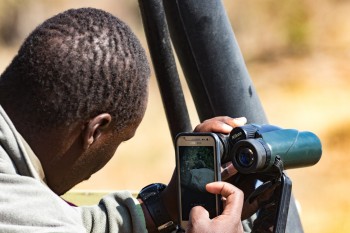 We next moved from the Sergeant to Kenya's Masai Mari and a new environment and adventures in our North to Masai Mara