On our way north to Alaska to photograph its brown Bears (see report
here
) we stopped in Seattle to visit some of Catherine's relatives and to photograph some of Seattle's iconic locations such as:
The Space Needle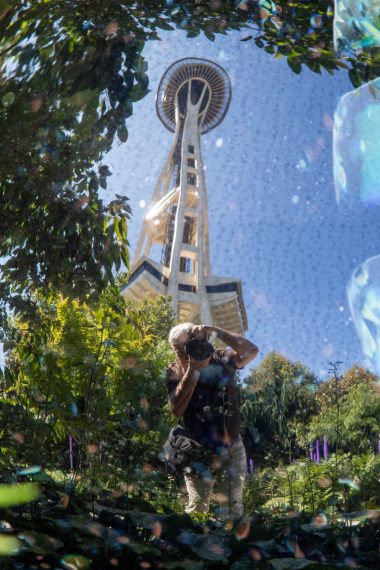 The Space Needle, Seattle's Monorail and the Frank Gehry designed Museum of Pop Culture, or MoPOP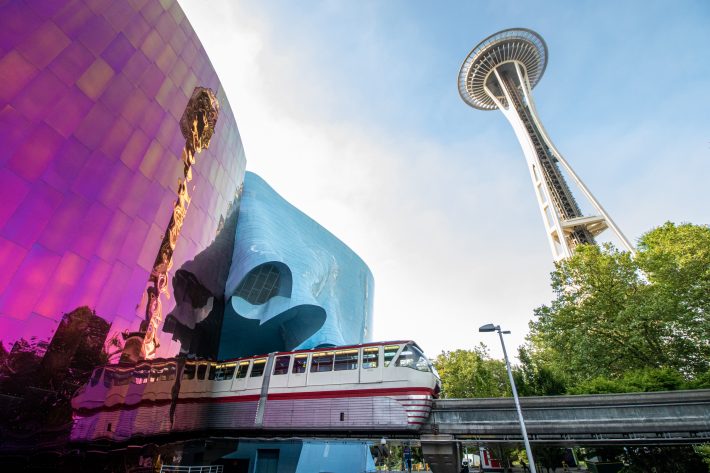 and yoga enthusiasts and Duck Dodge sailboat race on Lake Union in front of downtown Seattle and the Space Needle.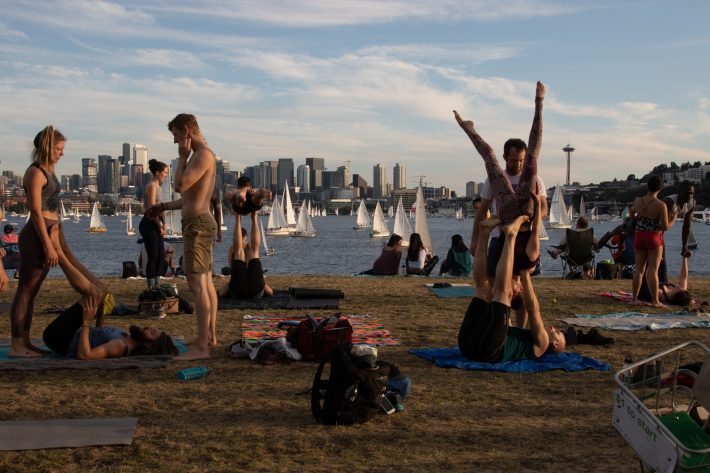 We spent the day after the bear adventure chasing moose and sheep around Anchorage. The moose chase went so-so as our first one fled when we started to get close and the second one did the same when some local dogs came upon the scene.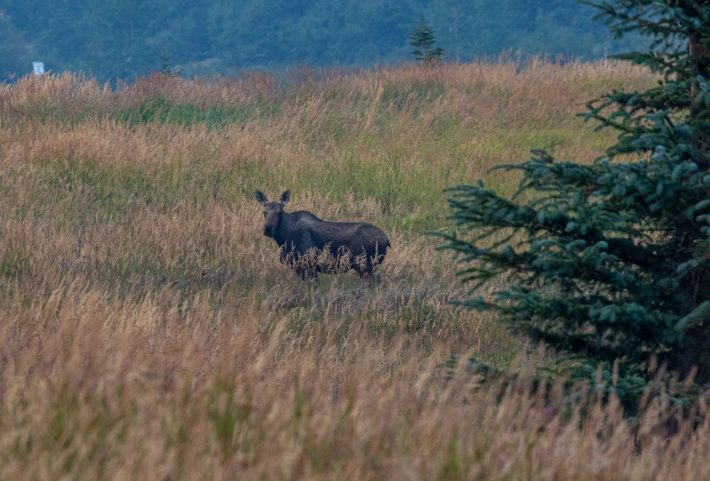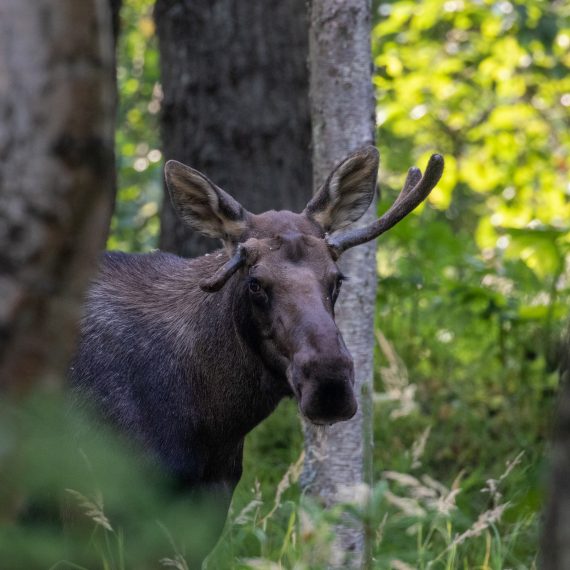 On the other hand the sheep sighting was fantastic. We first saw them on the rocks high above the highway as you would expect for a rock climbing animal.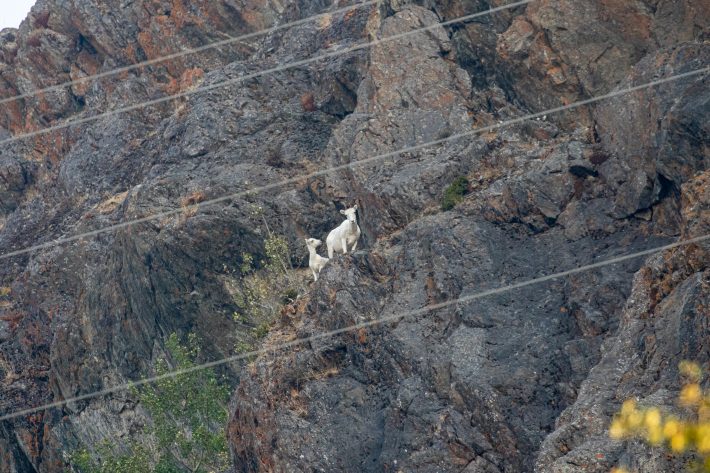 I took a trail up to the base of cliff to get closer and soon I was face to face with one of them. It seemed I was on her trail and she wanted to get by.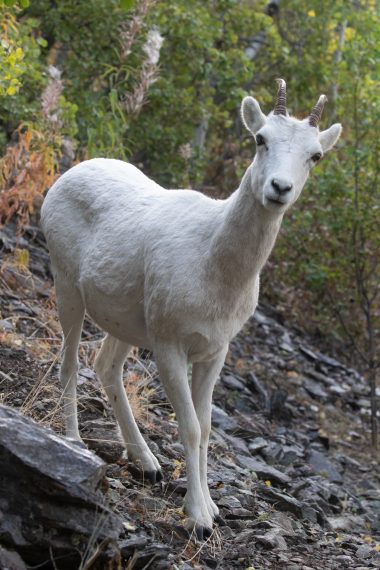 I got out of her way and before I knew I was shooting them from above,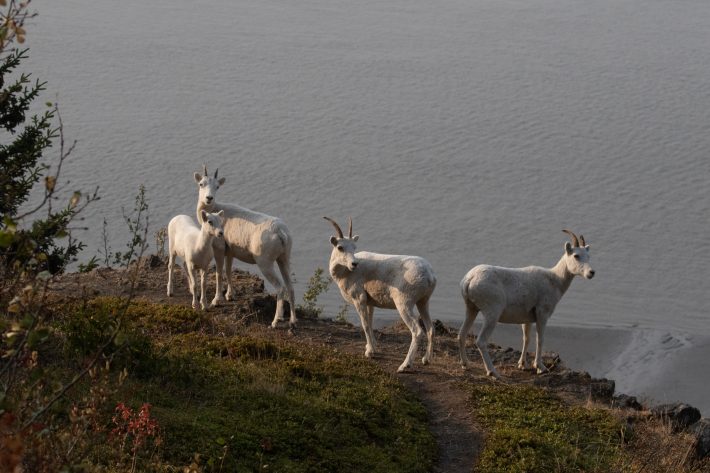 And got so close to them I had to abandon my telephoto lens and use my wide angle. Of course Catherine a different way to shoot the same opportunity
[Photo courtesy Jeff Schulz]
Of course, Jon got his pan blur – this time of a float plane taking off from Lake Hood in Anchorage. Lake Hood is the world's busiest seaplane base, handling an average of 190 flights per day.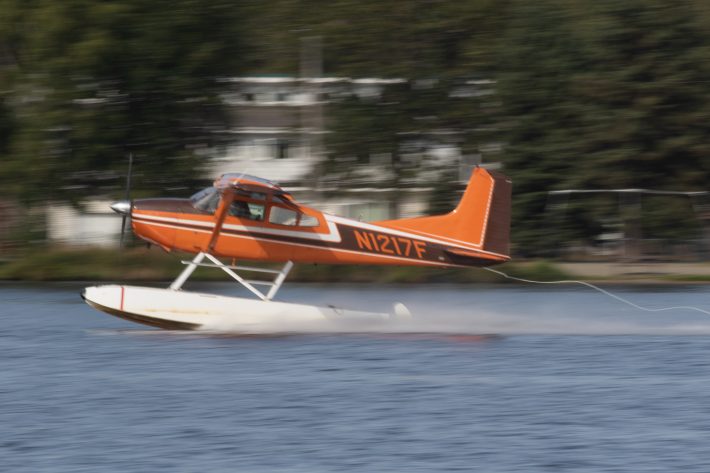 Seattle and Anchorage sandwiched the primary focus of our trip – photographing the brown bears of the Katmi Peninsula. You can see how it went here.