Today we leave for Iceland and relief from the heat of the East Coast.  We have spent the last week in North Carolina for Catherine's annual family reunion and in New York visiting her son.  And it was hot, with temperatures exceeding 90 degrees 5 of the 8 days. And it was not a dry heat.
In contrast the temperature tomorrow is expected to peak at a lowly 57 in Reykjavik, so out will come our cold weather clothes which met us in New York (we had them shipped separately).
Carolina Beach was hot but the ocean provided welcome relief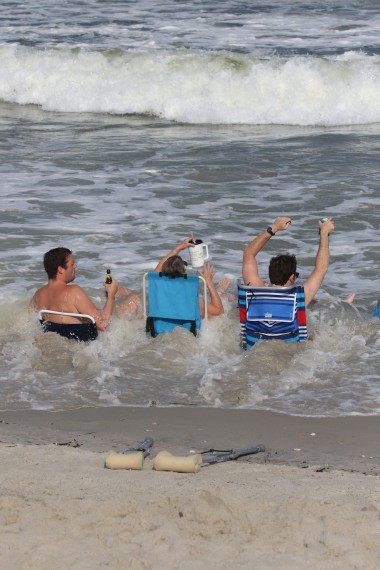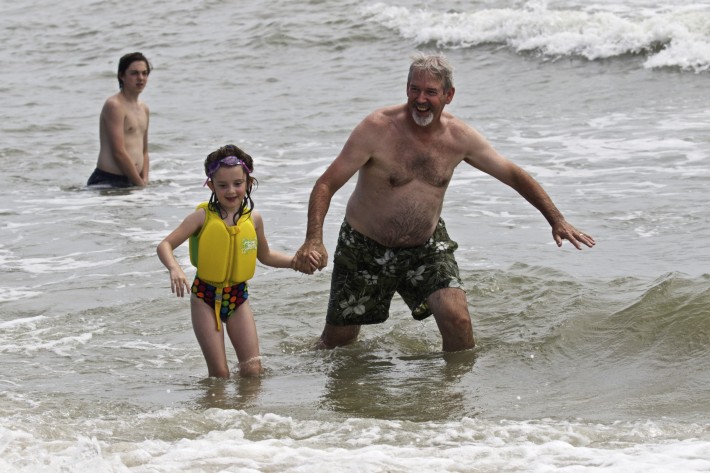 And while the focus was on the family, we did get some bird photography in, like this pelican fishing:
In New York we undertook more typical tourist activities, such as a tour of New York's harbor and the Statue of Liberty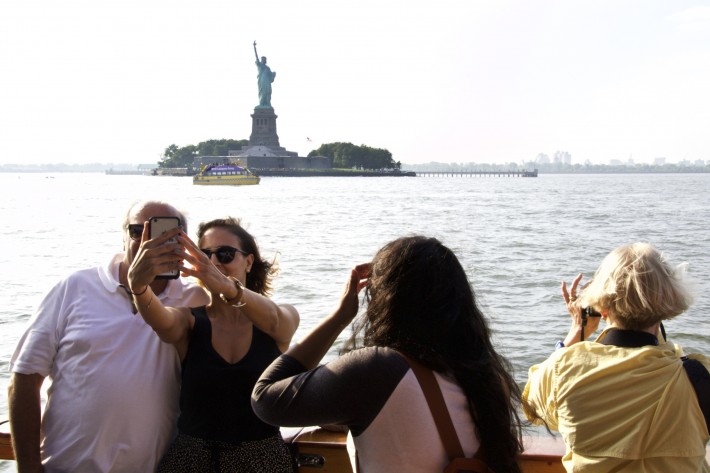 (that's Catherine on the right)
and watching the street jugglers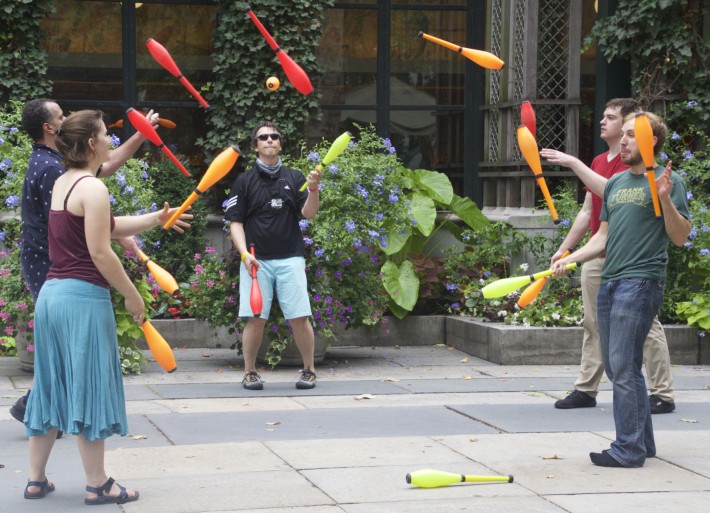 Besides the heat, a common thread of both North Carolina and New York was the water activities we observed (Carolina Beach (no Pacific surf here) and New York Harbor)
An unusual twist was that Obama was in New York when we arrived,  like us visiting his children, but unlike us with a large police escort to help him get around town (and make it harder for everyone else).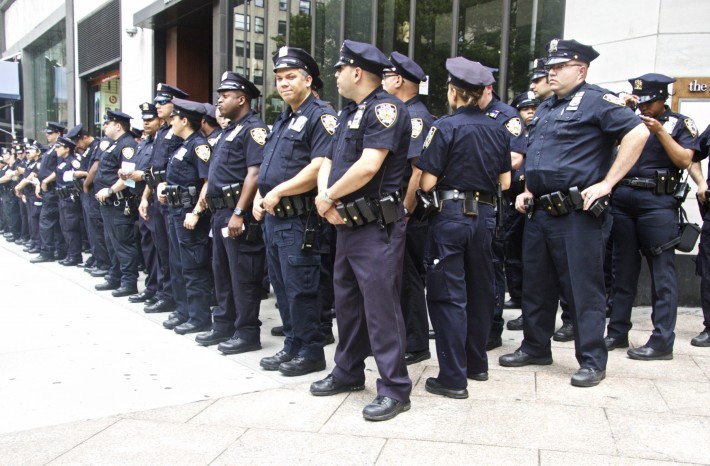 Well, Iceland and its beautiful landscapes, cute puffins and 30 degrees cooler temperatures beckons and we can't wait.