Sarus Crane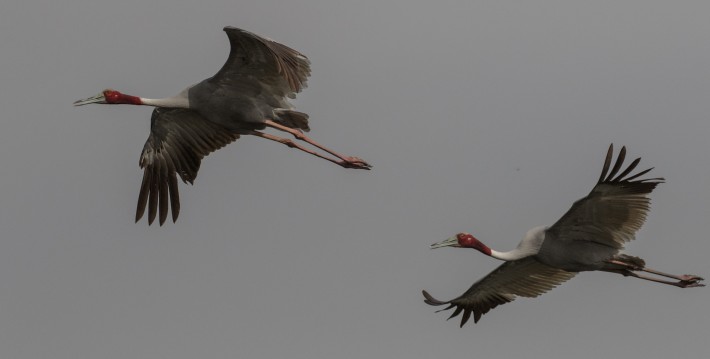 After our tiger safari we spent another week in India, first making an obligatory stop to view the Taj Mal, and recharge our batteries. We enjoyed both the Taj and the break from safari mode of travel (up at 0 dark 30, to bed late with too much to eat and too many pictures to download, and not enough exercise or sleep)
Then it was to Bharatpur and the Keoladero National Park, an UNISCO World Heritage Site. While it was only 35 miles from Agra, it took us over an hour to get the 5 miles out of Agra, at 2-1/2 million people only a "small" city in India, and then over another hour to get the rest of the way there. More on travel in India in our next blog.
Keoladero is known for its Sarus Cranes, a beautiful bird that fits our preferred bird criteria of big, slow and colorful. In addition to some flight shots, we got some early courting behavior
Our transportation through the park was very different from our tiger game drives, being by human powered rickshaw. While bumpier than a car, they were quieter and because the largest predator in park was a jackal we could get out of them to get the best picture angle.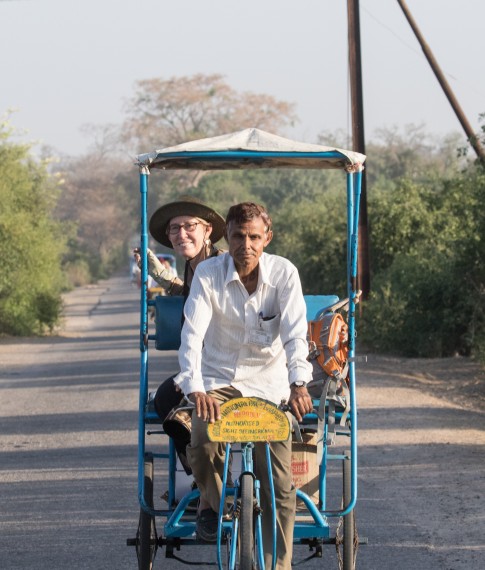 On the way into the park we passed an area called peacock alley because the number of peacocks living in the area. When you go by you hear their calls and if you are lucky you see them. The male peacocks have the longest tail which creates a beautiful display which they use to attract a girlfriend.
With such a long tail you wonder how they can fly. We don't know how they do it but they can. In our book, it is an aerodynamic miracle.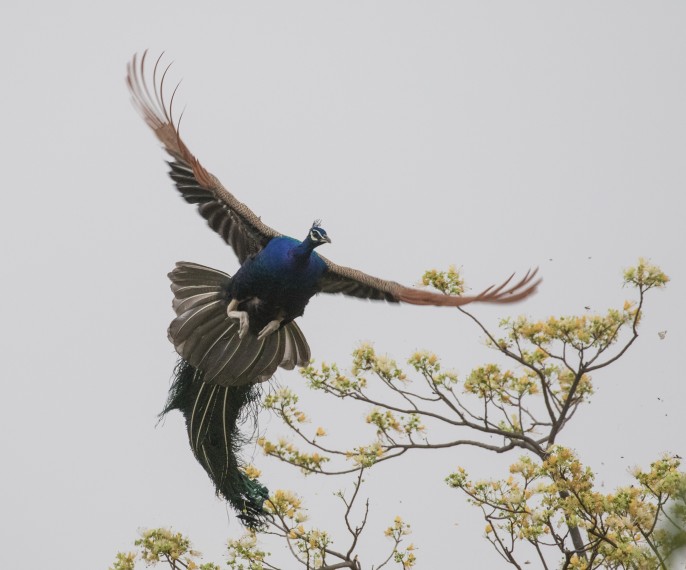 One thing we like to photograph is bird behavior and we were lucky enough to see some interaction between species
Egret & Pied Kingfisher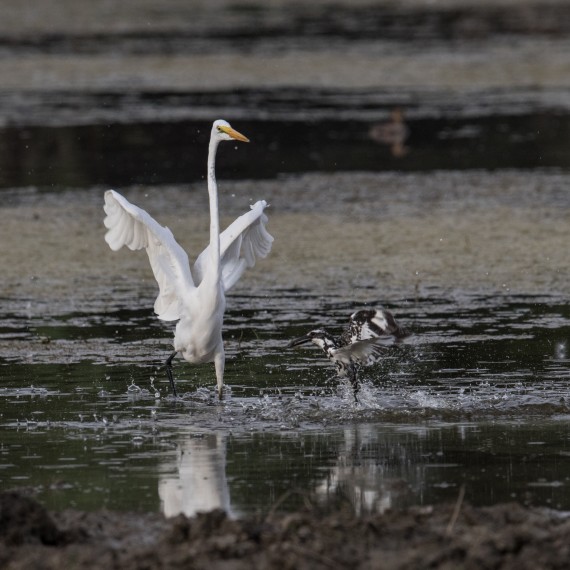 Sarus Crane & Indian Lapwing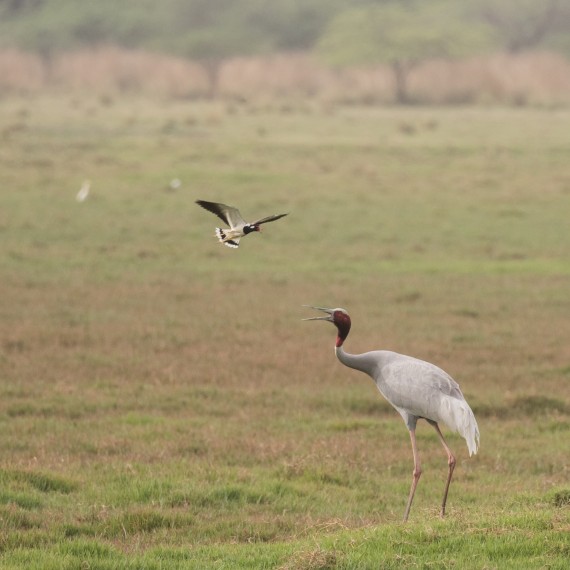 Egret & Skimmer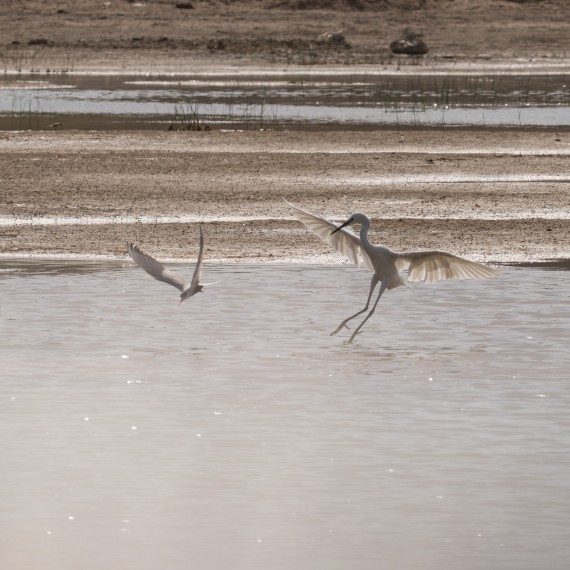 Another unusual big, colorful, and slow bird in the park is the painted stork
The temperatures remained high, hitting 100 every day on this part of the trip.