Only ten days after our adventure on Vancouver Island we embarked on our next one – seeing and photographing the elusive wild tiger in India
In many ways it was the the opposite of our Vancouver Island adventure:
opposite side of the globe
opposite weather – 100 degrees vs 50
photography focus is large 4 legged land based (tigers) rather than small 2 legged flyers (birds)
we will be in the wild jungle rather than the concrete jungle
chaotic, lawless (or so it seemed) traffic as opposed orderly law obeying traffic
We hoped the odds were in our favor as we are going to two of India's best tiger-viewing National Parks – Bandhavgarh and Kanha. And they were as good as advertised as we had 6 good to great photographic opportunities (See more here)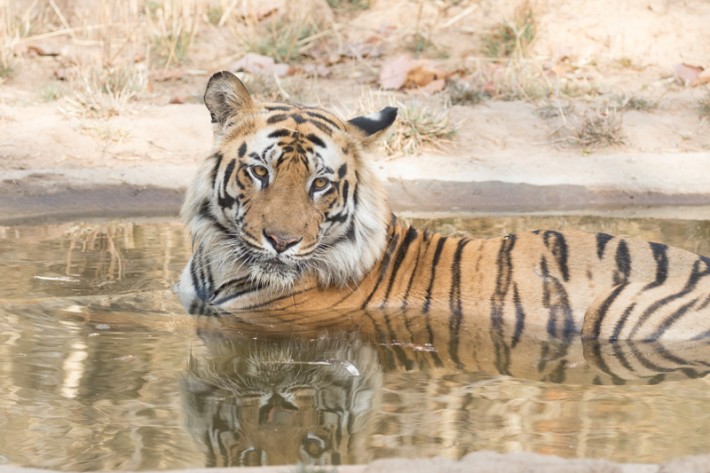 In addition to the tigers we made the obligatory visit to the Taj Mahal, where we took a break from our safari mode (up at 0 dark thirty, too much food and too little exercise, too may photos to download and too little sleep) and had a leisurely breakfast (See more here)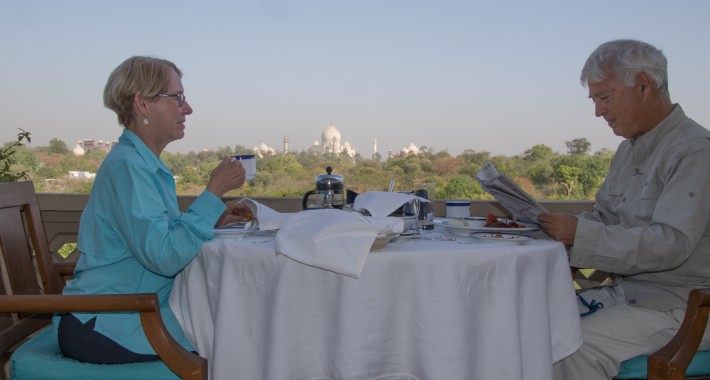 And of course to satisfy our bird addiction, we went Bharatpur which is well know for its bird photography, like these Sarus Cranes taking off (see more here)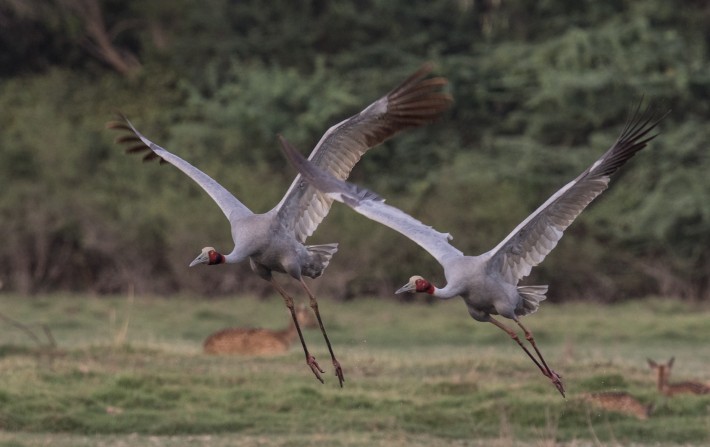 Driving in India was a challegene even as a pssanger as the horn was the most used part of the car (See more here):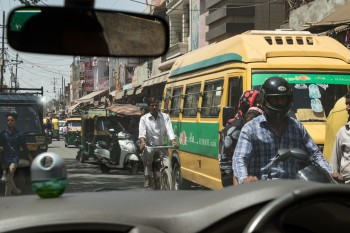 One of the more interesting aspects of the trip is that we flew nonstop from San Francisco to Delhi, a 16-hour, 7,670-mile journey. While not the longest flight (Dallas-Sidney at 8,578 miles currently is the longest) it was still be a test of our endurance. It was a long time in our seats, but it avoided changing planes with a long layover and saved us 7+ hours of travel time and a lot of hassle.
Map generated by the Great Circle Mapper – copyright © Karl L. Swartz.