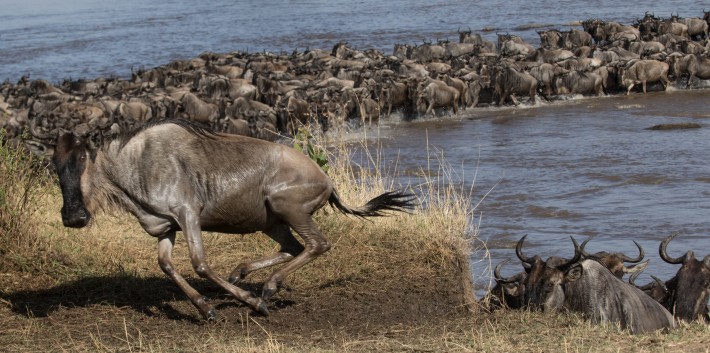 The focus of this trip to Africa was on the migration. In our previous trips to Africa we had seen & photographed most of the iconic images Africa has to offer except one – the wildebeest migration through the Serengeti and Masai Mara. We had been in those areas before but not at the right time to see the migration.
So we decided to play the odds and go at a time with a high probability of seeing the migration, and park ourselves along the Tanzania-Kenya border for 3 weeks at 4 camps (5 days each). We started in tthe Serengeti and this is a report on our first camp (Sayari's) where we hit the jackpot.
The classic images of the migration are the river crossings and long lines of wildebeest and we saw those in spades.  Our first camp stay resulted in river crossing overload as we saw 11 over our 5 days there, including 5 on the first day.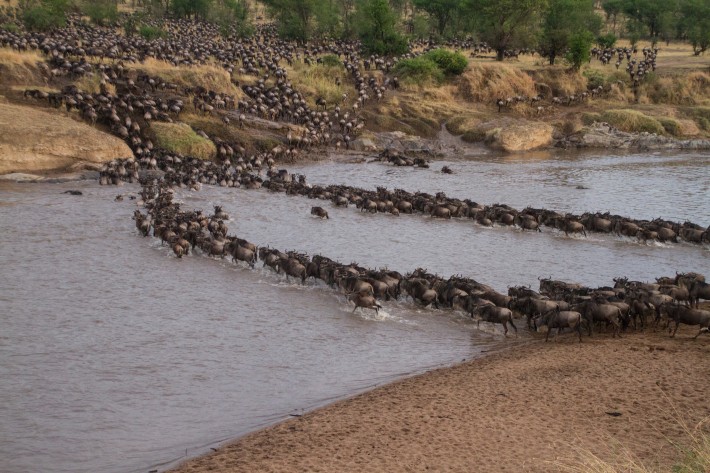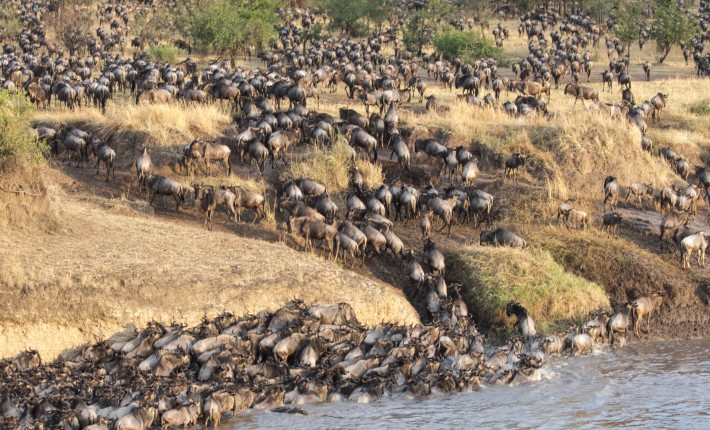 The crossings were as good as advertised. They were chaotic (who was in charge was a good question), noisy (hundreds in animals in the water at once), frantic and frenetic.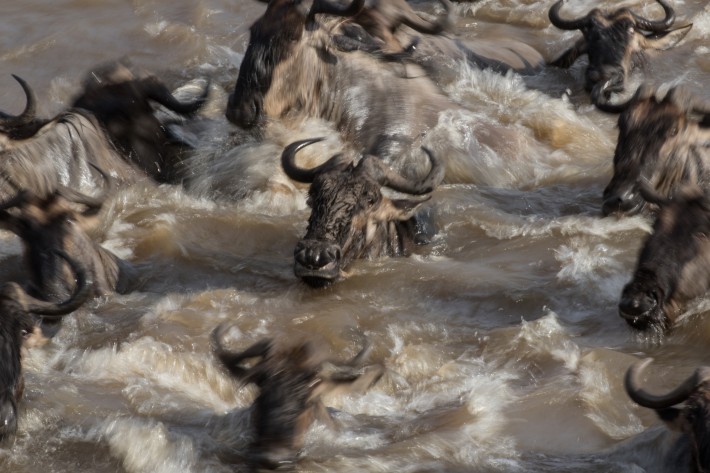 While they would often entered the water solo, getting out was usually a different story as they all tried to get out a the same place and time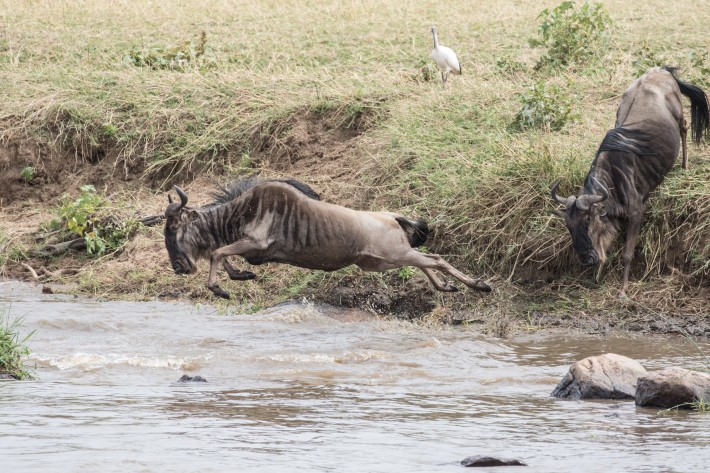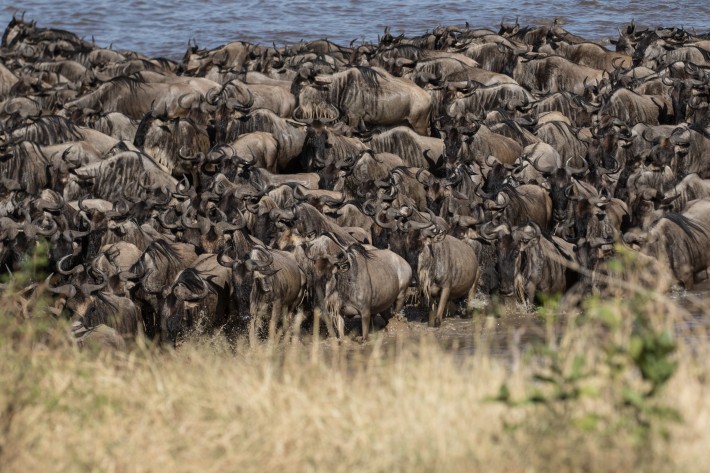 Still pictures cannot fully capture the feeling, only video does:
While it was mostly wildebeest doing the crossing we did see a few zebra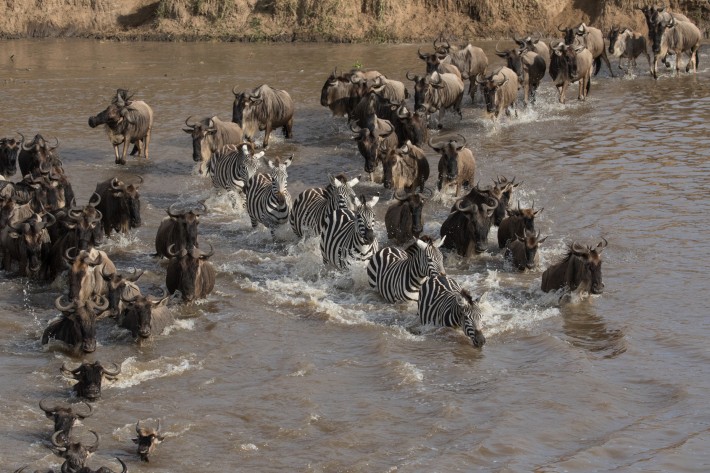 We next moved south about 10 miles for the next part of our adventure and More Migration