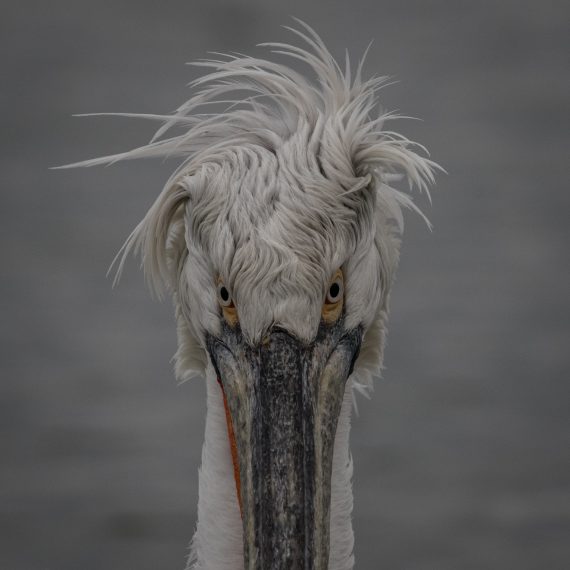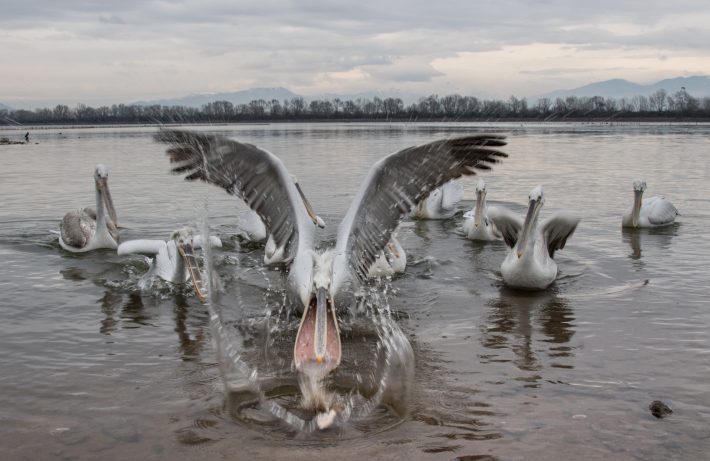 We arrived in Lake Kerkini in Northern Greece to photograph the Dalmatian Pelicans, the largest pelicans in the world and were promptly thrown an 8-ball, as it was so cold that the lake was frozen over. It was a rare occurrence, before this year the lake had frozen over only twice in the last 50 years. That meant there was not any place for the pelicans to land or find fish, and so there were only 30 pelicans instead the 300+ were were expecting. But we did get some good shots on the birds on the ice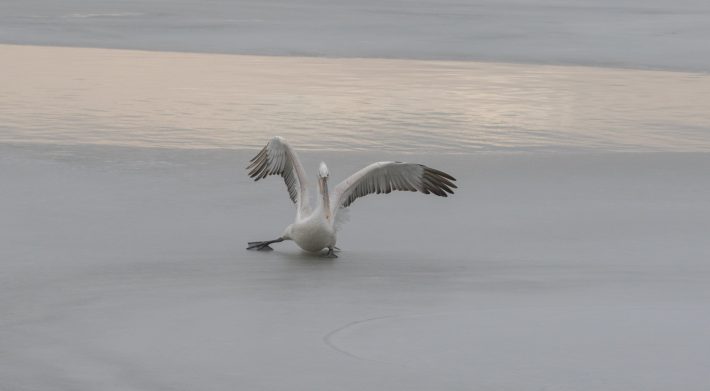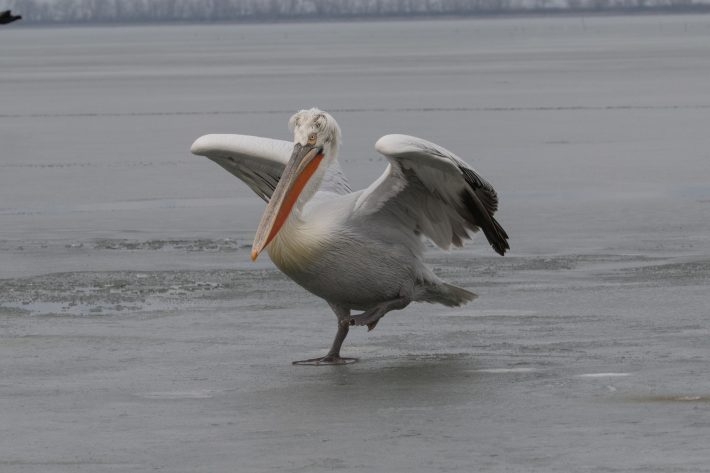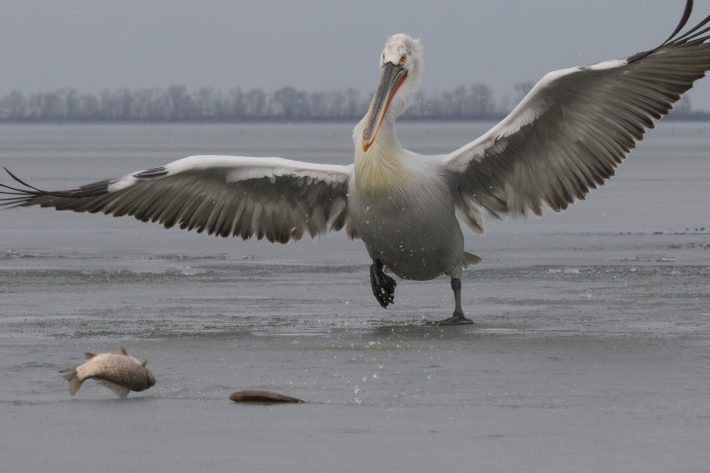 It made for some interesting landings: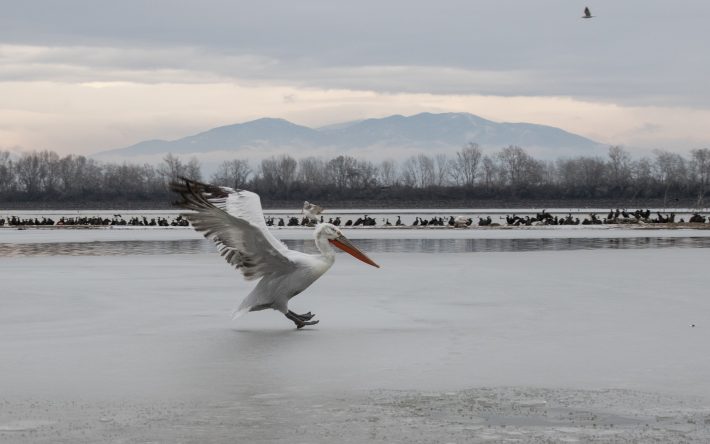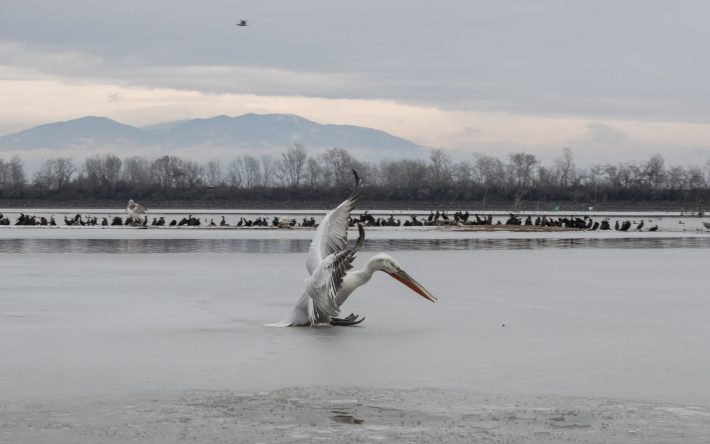 The fish kept under the ice, making it hard for the pelicans to find food.  So when we threw them some fish, we attracted quite a crowd and their behavior was very unruly.  The situation was made more chaotic  as the  these fish are falling from the sky…and normally they have to dive to get them. They did get rambunctious and get tangled up quite a bit.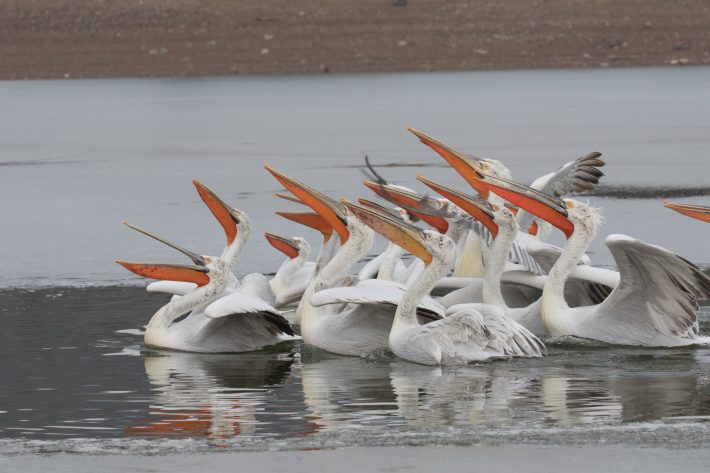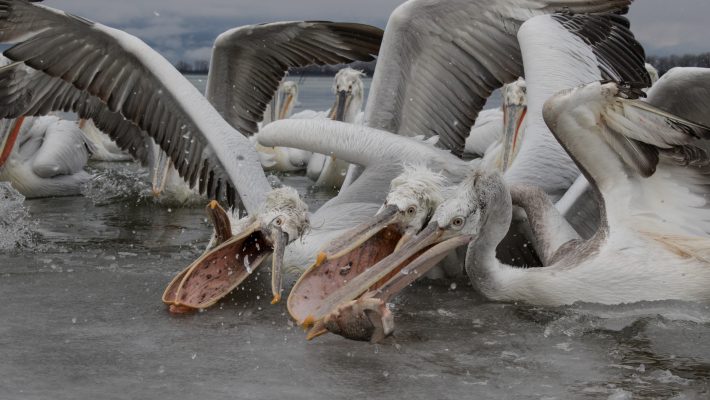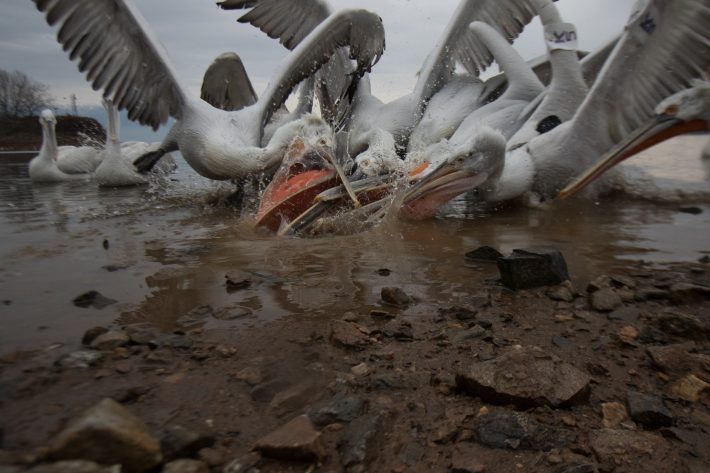 And things happened so fast that if you weren't watching carefully it was a blur.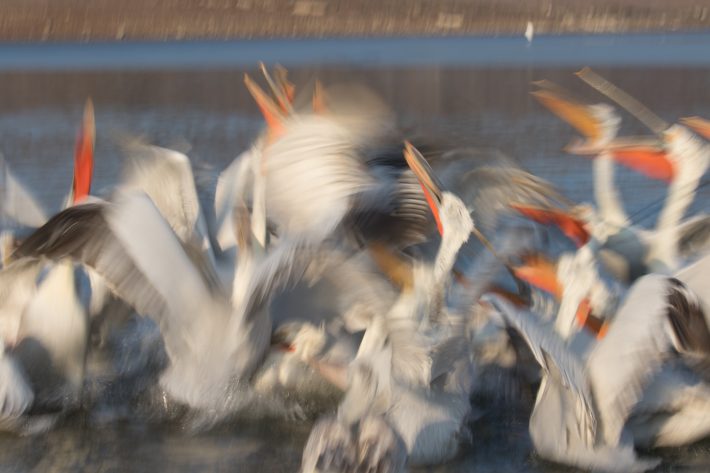 https://vimeo.com/200787570
Our first two days it was overcast with occasional light rain.  On our third day in the afternoon the sun broke through and the lake took on an entirely different look.  The sky and the water were blue again and the pelicans glistened.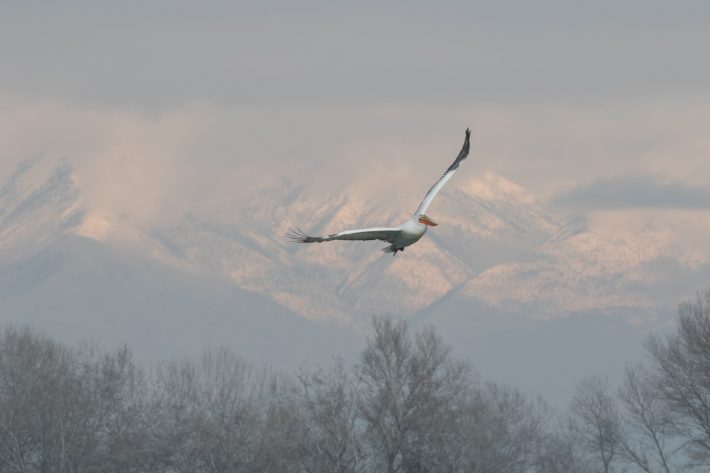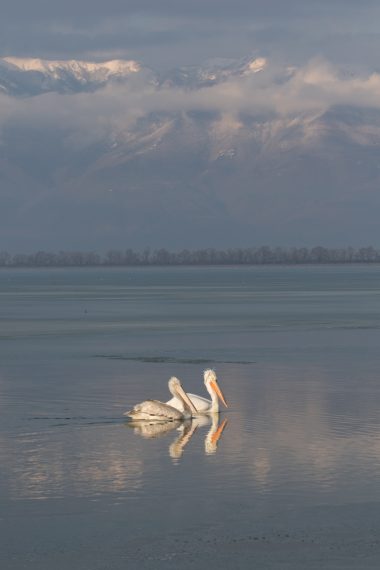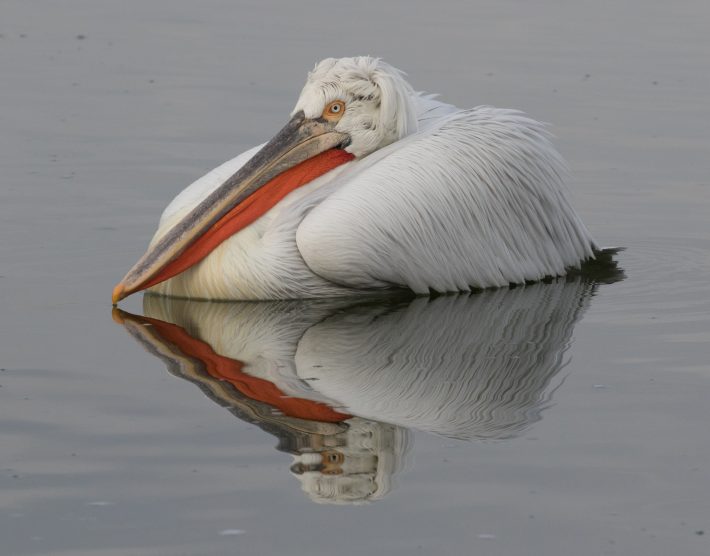 And of course no bird photography would be complete without some blurs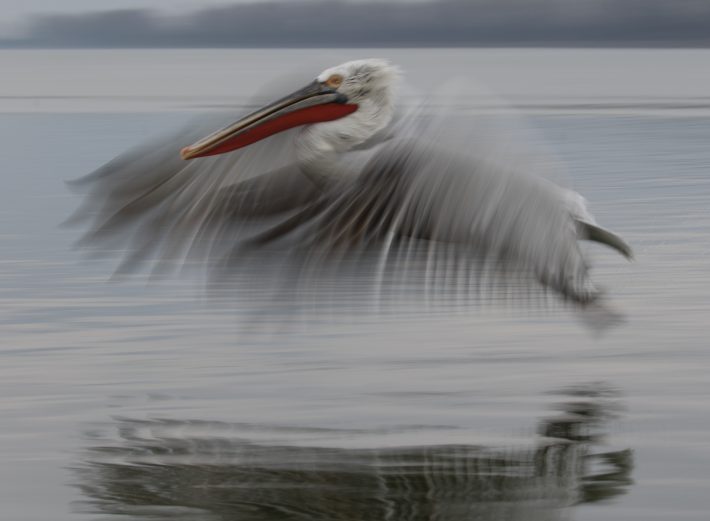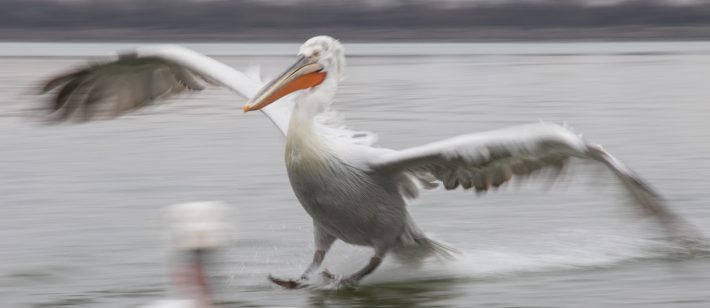 Now it is off to Florence.  Unfortunately only one runway at Rome is open due to weather and so our flight from to Rome was delayed.  That's 4 late flights of our 6 flights so far for us on this trip. See our report on that part of the trip here.